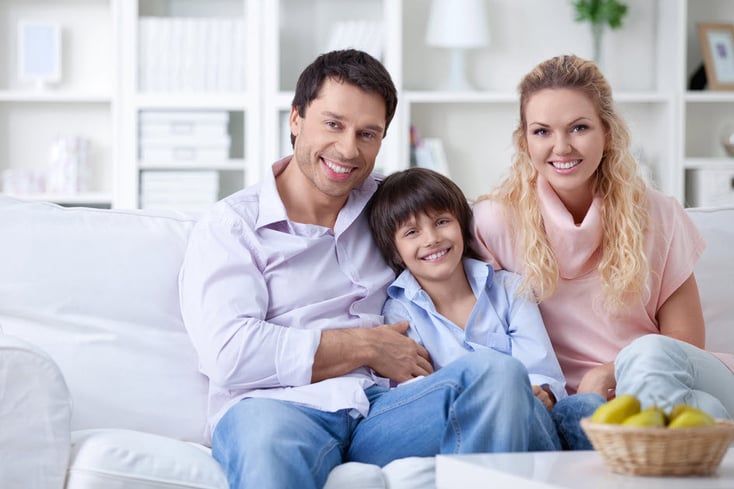 Guess what? Your client is ready to purchase a home. That's great! Time to make some money!
As a real estate agent it is easy to say/do whatever you can to sell a property, but you have to remember that your business depends on referrals from satisfied clients. Sometimes your buyers can experience "buyer's remorse" and blame you as their agent for pushing them toward a home that wasn't right for them.
Here are some tips to help make sure your client purchases a forever home:
Address Concerns
When you are showing your client a home, address all of their concerns. Never try to talk them out of or ignore a concern, but address it head on.. Your job as a real estate agent is to help your client through what can be a very overwhelming process. They hired you to guide and comfort them, but most importantly they are trusting you. If you see a feature of the home or the neighborhood that may concern you if you were the homebuyer, call it out. Transparency can go a long way to not only build trust with your client, but they could have similar concerns.
Identify Needs
Consider your client. Are they single? Married? Looking to expand their family? These questions are going to help you gage how much space your client is looking for, and therefore what type of property you show them. Are they better suited in a house? Condo? Townhome? Each type of property is going to have different features. If you are able to match your client with the features that they are looking for, the chances of buyer's remorse are greatly decreased.
Beware of Surroundings
When your client is buying a property, they aren't just getting the home, they are also getting the neighborhood. Just like the home, the neighborhood needs to match what your clients needs. You wouldn't suggest a family with young children to live on a busy street in a neighborhood with poor schools, would you?
Your goal is to help give them a home that they can be happy in for many years so that when the time comes for them to move again, they know that you will help them find another amazing home. You also want them to tell their friends about you because, remember, referrals mean more business! Real estate isn't just about you making money; it's about you helping your clients find their dream home.
---
Are you struggling to find buyer/seller leads? We can help!