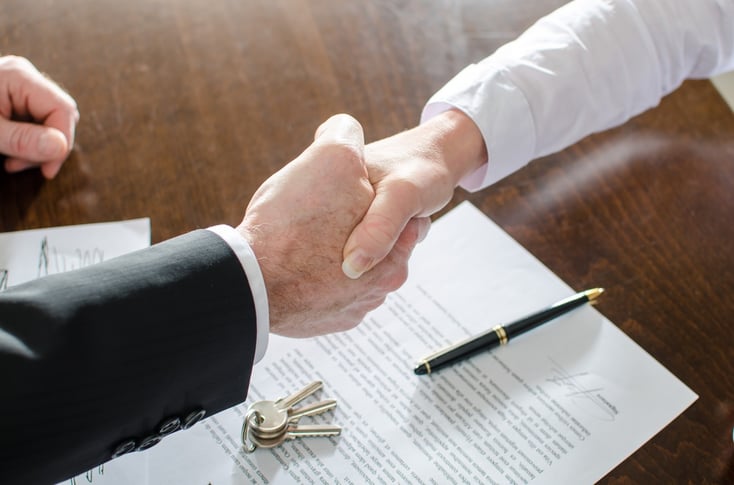 Real estate negotiations are a very delicate process. As a real estate agent it is important that you are able to get the best deal possible for your clients, which means you need to be aware of anything that could go wrong.
Here are 4 real estate negotiation mistakes to avoid:
Providing too much personal information
One of the biggest mistakes you can make while negotiating your client's real estate deal is provide too much information. Whether your client is buying a home, or selling a home, providing too much information can give the opposing agent ammunition to use against your client.
Giving Your Best Offer Up Front
If you are providing your best offer from the start, there is no room for negotiation because you are already at the top of your budget. Most selling agents suggest their clients list the property on the high end, expecting to negotiate to get lower offers up. Another reason to avoid providing the best offer up front is because there is a chance that your clients could be spending money they wouldn't necessarily have to in order to get the home.
Accepting the first offer you receive
Accepting the first offer your clients receive means there is no opportunity to get more for the home. Let's say your client's home has been on the market for one day and you receive a reasonable offer. If you accept that offer, and another buyer comes along the next day offering more, well, your client is out of luck! If you want the best deal for your clients it is important to be patient.
Getting your buyer clients into a bidding war
As a real estate agent, your job is to make your buyer client's offer seem more appealing than any other offers. If there are other offers and you are asked to counter, discuss with your client whether or not increasing the offer is reasonable, or if it is time to back away. Getting your clients into a bidding war can be a very expensive mistake. A lot of selling agents count on buyers being emotionally invested in getting the property and wanting to continue bidding higher just to get the house. This is where you can step in as their agent and provide some clarity for your clients.
Mistakes happen in negotiations, but it is important that you do your best to avoid these mistakes so that your client's real estate deal goes as smoothly as possible. The better the outcome, the happier your clients will be, and the higher the chance of getting a good referral!
---
Without leads, you can't close any deals. We can help you get EXCLUSIVE leads!