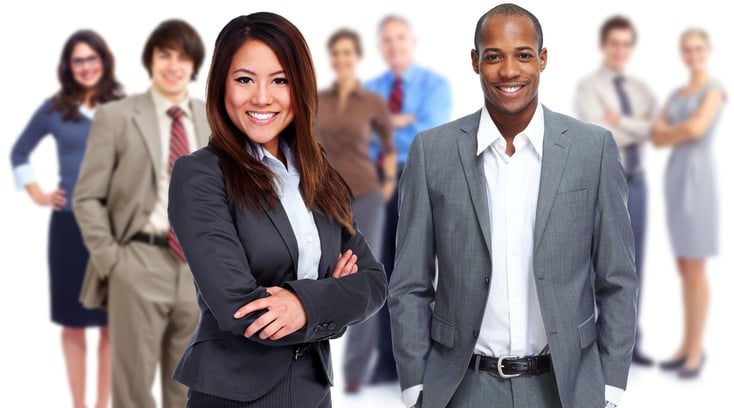 Becoming successful in real estate is no easy task. In fact, the real estate industry has become so competitive that finding success can be challenging. A lot of agents think working alone is the way to find success, but that's not always the case.
Here are 4 ways having a real estate team can be beneficial:
Share expenses
Running a real estate business, or any business for that matter, is not cheap. Marketing, for example, is required to have a successful business. If you want people to know about your real estate team and your brand, you need to market yourself. With a real estate team, these costs are then divided by the number of people in your team. All required expenses necessary to run the business should be divided between team members so each team member has an equal investment in the business.
Take on more business
With any successful real estate agent, there comes a time when you can no longer take on more business because you are just too busy. With a real estate team, you will be able to take on more business because you have people helping you. If you are looking togrow your brand, you are going to at least need an assistant to help with paperwork. The more business you are able to generate, the more help you are going to need in order to provide your clients with top notch customer service.
Division of tasks
Having a real estate team means you can divide tasks between members; divide and conquer. The success of the business is no longer up to just you - now you have a team to think about as well. Your mind should no longer be in a million places at once. Utilize the experience of your team, and lean on them for help.
Collaboration
If you are a new agent starting out, working with a team is a great way to gain the experience and knowledge you may not get if you are working alone. If you are a seasoned agent with a large sphere of influence, teach your teammates tips and tricks you've utilized to get to where you are today. Your real estate team should constantly be bouncing ideas off one another so that you can maximize the success of your business.
Joining a real estate team can be a great opportunity to not only get more business, but to grow your arsenal of real estate knowledge.
---
Is your real estate team struggling to generate exclusive leads? Let us help!