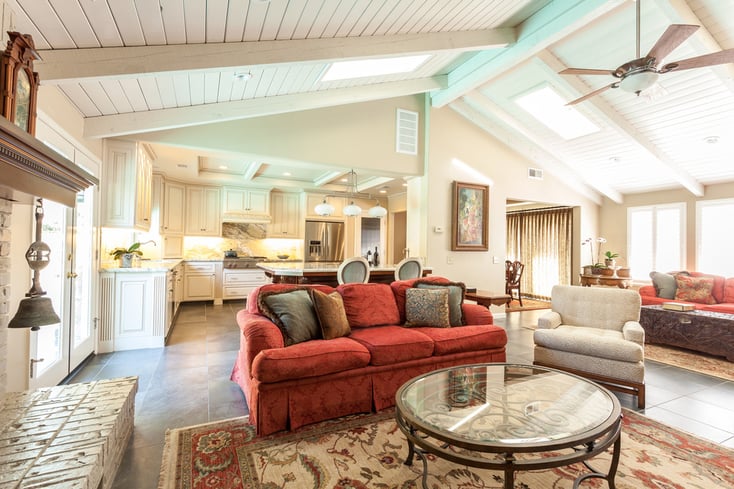 Potential buyers are not just looking at a house when viewing properties, they are looking at what could be their future home. Staging your client's home will help make the selling process quick and enjoyable.
These 9 staging tips will help turn a client's house into a buyer's future home:
1. Clean! Clean! Clean!
The first thing you should always pay attention to is cleanliness. The cleaner the home is, the more attractive it becomes to a potential buyer.
2. Declutter.
Decluttering the house will add flow so that potential buyers are focused on the features of the home rather than extra items laying around.
3. Exclude Personal Items.
Replace personal photos with wall decor or even a nice piece of art. This will encourage a potential buyer to imagine their future home instead of wondering about the current owners personal life.
4. Highlight Each Room's Purpose.
Establishing each room's purpose motivates a home shopper to think about how they would personalize it and make it their own.
5. Create a Cozy and Comfortable Environment.
The more comfortable a space is the more inviting it is. Creating a cozy, warm environment for potential buyers will instantly make them feel welcome.
6. Stage Outdoors.
Don't forget to stage the outdoor living spaces as well! This is particularly important if the property includes a large front or back yard. Walking up to overgrown shrubs does set a buyer up for a pleasurable open house.
7. Dress Up the Entryway.
Adding a charming welcome mat or wreath will provide a nice, warm welcome to any potential buyer.
8. Use Natural Light.
If possible, use natural light to brighten a home up. This will help potential buyers see how open the living space is. If there is not enough natural light available you can arrange mirrors to capture light in order to help brighten up the place. Plus, natural light can even make a small room appear larger.
9. Add a Sweet Scent.
Finally, after all your hard work, make sure the place smells great! You can light a scented candle or even bake some cookies for a warm and inviting scent. If the house is pet friendly, make sure to also remove any lingering pet odors.
Staging your client's house will always make it more attractive to a potential buyer, so that they can imagine their future home.
Share your staging advice below:
---
Interested in Generating More Sellers?