In today's Agent Insights - Debe Maxwell - a Realtor/Broker/Owner with The Maxwell House Group in Charlotte, North Carolina, shares a valuable lesson that she learned when she was starting out in the real estate industry.
Heres Debe: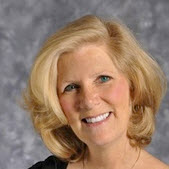 When I was in real estate school, a friend of friends of ours, contacted me to share that he had lost both of his parents in the past 6 months and had the estate to sell. He wanted me to be the listing agent. Of course, I was honored but, I was still in school, hadn't gotten my license yet and, after careful thought, responded, "I'm so sorry but, I haven't even gotten my real estate license yet so, I can't help you."
He informed me that he would be happy to wait - they had a lot of cleaning out of 50 years of 'stuff' from the house. My response, "Joe, I'm honored that you thought of me but, you need someone who knows the business to represent you when you're ready. I am happy to make an introduction for you - I have a great agent in mind for you!"
This gentleman is a salesman and has been for many years. He said - and I'll NEVER forget this - "You suck as a salesman! Who BETTER to market my property than someone who works 40 hours a week SOLELY for me?! I'm waiting for you to get your license and that's that!"
Oh, I was a NERVOUS WRECK for WEEKS! Shortly thereafter, I sat for my exam and got my license. As soon as I got through the MLS training, paid all of my fees and got the courage, he was my first 'prospecting' call!
Mind you, I was a nurse in my former life so, although being told that I 'sucked,' I feel it has served me well. My first job was to get this family's estate sold by hand-holding, asking my broker TONS of questions and 'taking care' of my very first clients.
What worked for me then, still works now:
I created my own marketing (flyers, business cards and brochures). *I look back now and my marketing was so pitiful - it would not have been able to 'stand alone,' for sure! Adding the following to my arsenal got me past my pitiful marketing! -

I went door-to-door in the neighborhood, passing out Just-Listed flyers and introducing myself

Advertised a WEEKEND open house while they wrapped up their final 'cleaning' and landscaping.

Spent an entire weekend at my only listing, meeting neighbors and prospective buyers!

After my Sellers went under Contract, I went back through the neighborhood, sharing the news with the neighbors via another hand-made flyer!

Finally, the MINUTE I got out of Closing, I FLEW to the office, learned how to change the status in MLS to SOLD, grabbed my JUST SOLD flyers that I had printed before heading to Closing and hit the streets again.
I sold the house in record time - my very first listing was the last to hit the market in that neighborhood and the first to sell! I got 4 new listings from that one sale! I never even had to pay a dime for any marketing or advertising other than my paper & print cartridge costs for the first year of business! Then, of course, I wanted more and began to learn that this was not the only way to generate business and I seriously needed a professional to help me with my marketing!
I definitely learned a valuable lesson! Thankfully I was blessed with a fantastic first client, who was brutally honest with me...and I paid him back by working incredibly hard to get his estate home sold.
I learned SO much with that first transaction but, the learning didn't end there - It's been over a decade in the business and I still consider myself in 'learning mode.' So, if learning the ropes scares you, that's perfectly normal - surround yourself with a broker who will give you the support that you need. Find a mentor and don't let go! IT WORKS!!
And, you'll never be told, "You suck!" again!

For the original post and more from Debe, visit http://www.icharlotterealestate.com/author/debe/
---
Are you struggling to meet your buyer or seller lead goal? We can help!