In today's Agent Insights - Dona James - a licensed Realtor with Fathom Realty, LLC, discusses what it means to be an olympic quality realtor in today's society.
Heres Dona: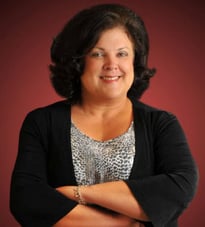 Think about how many years, weeks, days, hours, and minutes Olympians train to compete and be the best in their chosen field. If real estate is your chosen field, how many years, weeks, days, hours and minutes are you training to compete and be the best realtors?
I would venture to say that most agents do not take their business as seriously as an Olympian competing for a trophy. What would motivate you to put in as much effort into real estate? How do you measure your success?
When we look at the very successful Realtors, we see that they work their real estate the same as they would any other independent owned business--long days, determined focus, dedicated systems. I would imagine that is how the Olympians work too!
Let's break this down a little further:
Long days
Is eight hours enough or do you put in longer days, catch that webinar after hours, make one more phone call, schedule the next day before you go to bed?
Determined focus
Do you time block, shut out distractions, lead generate a set number of hours each day, and focus on specific goals?
Dedicated systems
Do you have systems on how to lead generate, process transactions, stay in contact with your clients, etc?
Consider hiring a coach for your business
All great athletes have them and many successful businessmen and women have them too. At least have an accountability partner to keep each other on task and working towards your goal.
My first year in real estate I made $75,000 on a 50/50 split. I worked my butt off and loved every minute of work. Life got in the way and I let that slow me down. I am now working for a company, Simple House Solutions in DFW, that eats, drinks, and sleeps real estate. It is exhausting and exhilarating at the same time. We truly work as if we are headed off to a Realtor Olympic meet.
I could go on and on about all the activities it takes to be a successful agent. But, I think it is most important to emphasize that just doing the activities on a consistent schedule will help you be successful just like a trained Olympian!
Let's all go out there and go for the Gold!
For more from Dona, visit her website at www.donajames.com.
---
Are you struggling to meet your buyer or seller lead goal? We can help!