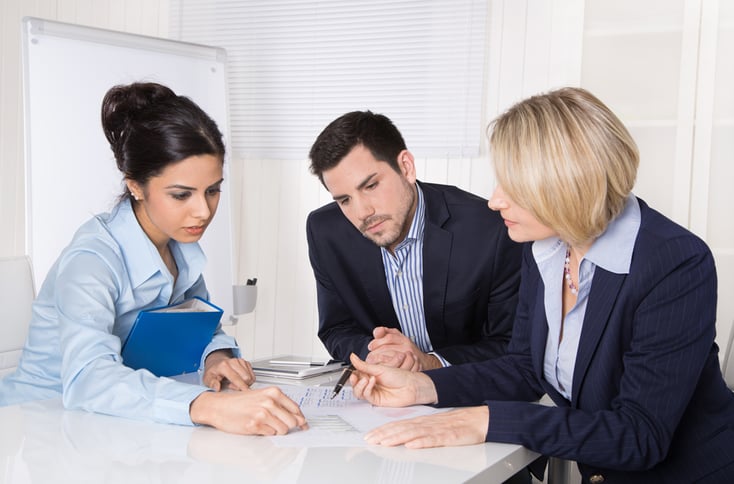 If you're satisfied with mediocrity, you can stop reading this now. Growth, both personal and professional can always be intimidating. This article is for those who are not satisfied with being just good enough or who don't like doing just okay. If you're a dreamer, be a doer too.
In
a recent article
on Inman, it was noted that there are several challenges to starting your own real estate team. In the interest of keeping you well-informed and proactive, I'll let you know what to anticipate and how to overcome common obstacles.
Be proactive in your approach to these 4 real estate team building challenges:
Micro-managing will hurt productivity. Don't breathe down the necks of everyone on your team. Have trust that they will be prosperous for themselves and you (you had faith in them when you hired them after all).

Company culture is intertwined with success. Think back to the worst job you ever had. What was it that made it so bad? Chances are, it was a bad environment. There are a lot of factors that can contribute to a bad culture, what will you do to create a positive one?
You should treat employees fairly but not equally. That might sound a little harsh, but hear me out. Inman's article made the great point that some team members will contribute more overall. Part of that is work ethic, part of it is just the nature of the position. Some team members might need a little more encouragement than others.

Empower your team to grow with you. This relates to #2 on the list. Creating an environment that not only fosters growth but inspires personal development within the organization, will yield an emotionally invested workforce. When your team feels like they're winning for themselves and you, you've created something special and lasting.
What could be better than being your own boss? You can create the rules, set the goals, and draw up the plans for how to get there. You're a hard worker and you dream big, becoming a successful agent is the path to starting your own team.
---
Let's talk about how to get you to the next level of real estate success:
Feel like we left something off? Let us know what you think!