Real estate newsletters are a great tool for reaching out to and connecting with your lead database on a weekly or monthly basis. However, it's easy to make small mistakes that can really hurt the effectiveness of your newsletter. Follow these five simple steps to increase your open rates, generate better readership and get more traffic back to your website.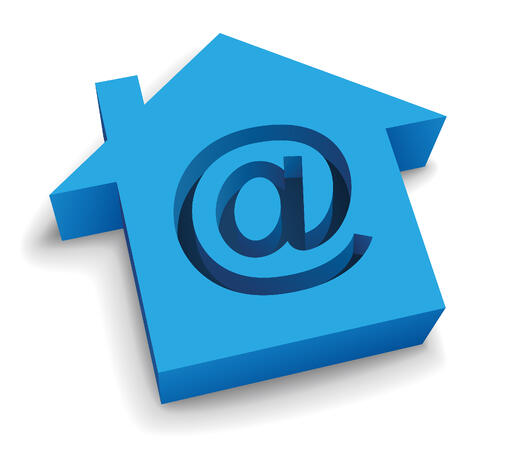 How to Create Awesome Real Estate Newsletters:
Your subject line is your 5-7 word opportunity to get people to read your real estate newsletter. Keep in mind, it doesn't matter how awesome it is if no one opens the email. Come up with a thought-provoking, curiosity inducing subject to optimize your open rate and get your readers engaged. In my experience, lists and questions work well.

Here are a couple good examples for inspiration:
Top 3 Reasons You Should Buy Now
What Is Your Home Worth? Find out!
Spend time crafting a killer design


Dark, boxy, text-heavy designs are sooooo 1995. Steer clear of obsolete styles and instead make reading your newsletter a pleasant experience with a modern design. Key elements of a modern design include pops of color, lots of whitespace and obvious headlines and links for readers.

Not much of a designer? No worries. There are an abundance of HTML templates readily available online (Google it!) including some that are specifically designed to be used as real estate newsletters .
Put some effort into your content to keep readers reading

Be original. Generic, repetitive ideas don't engage readers. Your content should follow the 'Double UU' rule – Useful & Unique. The key to great content is to always keep your readers' perspective in mind. In this case, you're writing for homebuyers or sellers. Come up with a creative angle on your topic of choice – whether it be specific real-estate tips or local insights - that provides your readers both interesting and useful advice.

Pro Tip:
It's fine to toss a little self-promotion into your newsletter, but make sure the bulk of the content is educational.
Make it easy for readers to contact you


With a great subject line, attractive design and useful content, it's very possible that your readers may want to reach out to you for more information – whether to learn more about you or to inquire about your listings. Make this step easy for them by including all of your contact information (as well as your website and social profiles) in your newsletter template. For even more conversion opportunities, you can include a blog subscription box or contact form on the sidebar of your blog so it's visible to readers at all times.
Ask for a little something in return


Newsletters can help you show off your neighborhood and industry expertise – but they can also help you generate leads. How? With call-to-action marketing. Add one or two calls-to-action in with your content to help drive traffic back to your website.

Sample:
Want more content like this? Subscribe to my blog!

Here are a few calls-to-action worth testing out:
Check out all of the latest homes for sale in (your city) – link to listings
Get a free home valuation! - link to lead capture form on website
Subscribe to my newsletter for monthly neighborhood updates! - link to blog subscription page
Get a free real estate consultation - link to form on site
Follow these five steps and you'll be ready to use your real estate newsletters to build your credibility, keep leads engaged, drive more traffic to your site and get more potential clients into your system!


---
Now that you can create a modern newsletter – it's time to modernize your logo.
---