In this week's Agent Insights - Bryan Robertson talks about why online advertising is a smart business investment. In this post, he focuses specifically on Facebook for Real Estate and shares how and why their in-depth data profiling provides affordable and effective lead targeting you can use to grow your business.
Here's Bryan: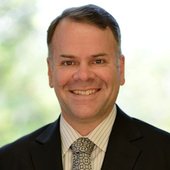 Online advertising is a great way to connect with potential home buyers and sellers. Of the myriad advertising platforms, Facebook has always ranked as one of the easiest and cheapest ways to connect with those people. Now, it's even better with more targeted ads based on interests from searches done outside the social media platform itself.
Big Data = Big Opportunity
With Facebook ads you can target homeowners in particular zip codes, people looking to buy homes and even people with plans to move. You've got a lot of options now with Facebook including data from searches done outside their site.
Big data marketing offers two excellent benefits for Realtors: one - you have the opportunity to reach more potential clients and two - you have the control to build out specific targeting, which means you make better use of your advertising dollars.
Bring On The Niches
Having the ability to refine your audience based on specific search terms such as "new construction", "modern home," and others is another big benefit. While you can target such keywords using Google Adwords, being able to do it on a social media network allows for both higher visibility and better affinity marketing. For example consumers with interests in modern homes might already like magazines, architects, builders, and pages aligned to that niche. Do a little research to identify shared interests among that lead set and run ads targeting those consumers specifically.
Leverage Facebook Big Data
All this information about preferences, likes, searches, and interests is at the core of what big data is all about - showing consumer behavior or possible behavior. Facebook is bringing this big data front and center and allowing advertisers to access it on their point-and-click, DIY advertising platform. You don't have to be an analyst to be an effective marketer anymore. Just select the interests and behaviors that suit who you want to reach and the ad platform will do the rest.
Sounds Great - Where Do I Begin?
First you need a Facebook business page. Once you've created that you can start advertising. Are you worried about how to set one of these up? Don't be. If you can use Facebook and upload pictures, you can set up your business page in a matter of minutes.
Once that's done, you'll use your external website to capture leads using an ad campaign. Follow the link to set up a campaign designed to drive clicks to your website. Make sure you've got some lead capture form on your site to prompt people to ask for more information or get a response from you. There are myriad articles on how to set these up, including guides on Facebook itself (and this one on boosting posts, that Zurple just published).
Just go for it! Now is a great time to take control of your online advertising and generate more business.
For more details on how to take advantage of Facebook's in-depth data targeting tools, check out their help center article: https://www.facebook.com/business/a/online-sales/ad-targeting-details.

About Bryan:
Bryan is the Managing Broker of Catarra Real Estate - an innovative company focused on exceptional customer service. To learn more about Bryan, visit his website at www.bryanrobertsonhomes.com/.
---
Like this post?