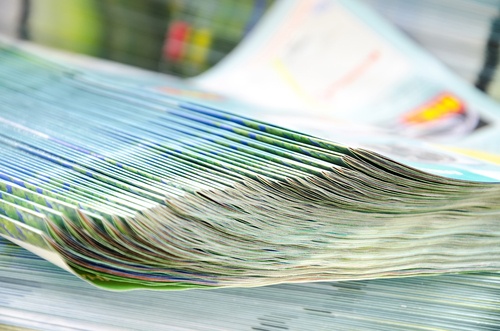 Often times generating leads can be the most challenging task as a real estate agent. Real estate is such a competitive industry that agents are constantly trying to come up with new ways to market themselves. What if I told you that an old-school form of marketing could help you generate leads? Would you consider trying it? Real estate marketing flyers are a great tool to help you market yourself as an agent and your business.
Here are 5 items to consider when using marketing flyers to generate real estate leads:
Purpose
Like with any marketing effort, you should always consider the purpose of your tactic. In most cases, unless you just want to have fun, your purpose is going to be to generate leads by creating brand awareness. Your marketing flyer should be no different. Because you are reading this blog, I'm going to assume that you are trying to generate more leads, and therefore that is the purpose of your marketing flyers. Establishing a purpose is going to drive you towards success.
Creative
One of the reasons marketing flyers are beneficial for generating leads is because they help people put a face to the name. Additionally, depending on how much time and effort you put into your flyer, it lets people know that you care about your job and that you are willing to put in the effort necessary to get the most out of your efforts. Creating your own marketing flyer template can also help distinguish you from competing agents. Changing up your colors and fonts for a more artistic look can be beneficial, but make sure that your text is still legible. Your flyer should be professional, but also have some personal touches that make it unique to you and your brand.

Pro Tip: Zurple has marketing flyer templates to help you!
Attention grabber
Why do you read a flyer? Is it because the headline caught your eye? Was it the colors on the page or the pictures? In order for prospects to take the time to read your marketing flyer, you are going to need to grab their attention. Consider what draws your attention on a flyer and apply those tactics to your marketing flyers. For an effective headline, try using action verbs that make people feel in a positive way. For example if you are showcasing a listing that was recently upgraded, a headline like, "Newly renovated home for sale!" would help to grab your reader's attention. Plus, if you put this text in big, bold letters it would stand out even more.
Preview
In real estate, sparking curiosity is a good thing. Give your prospects a sneak peek of what you have to offer so you leave them wanting more. One great way to do this is to leave the price off of the listings that you feature on your flyer. This will create a desire for people to reach out to get more information about the listings. Additionally, you can include listings that have not yet come on the market, but are coming very soon. Including a call-to-action that encourages people to reach out to get more information can also be beneficial. Perhaps you tell them to have a certain subject line in an email, or to text a particular keyword to your number so that you can distinguish where these leads came from.
Open house
Any time a "for sale" sign goes up, neighbors are going to naturally be curious. Take advantage of that curiosity and provide them with a flyer to help satisfy that itch while also creating an opportunity to get a potential client. Just like with your sneak peek, providing a call-to-action encouraging them to reach out for more information is a great way to drive leads. Often times neighbors will want to directly compare your listing to their home, which could be great for you if they decide that they want a new home and use you as their real estate agent in the future.
The great part about marketing flyers is that you have the opportunity to be creative while you are marketing. Additionally, many agents don't utilize this technique because there are so many other ways to market your brand via social media, etc. Apply your creative side to your marketing flyers and watch the leads come rolling in.
---
Are you struggling to generate seller leads? We can help!