In today's
Agent Insights
- Gordon Crawford - a Real Estate Agent with Gordon Crawford Home Selling Team in Morris County, discusses the importance of curb appeal when you are selling a home.
Heres Gordon: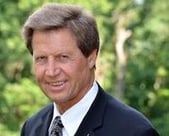 Would you wear your pajamas to a job interview? Probably not, so why would your house?
Presentation is EVERYTHING! Think about the lengths retailers go to to package and merchandise their products. Apple is the ultimate marketer. Look at the lengths they go to! Their product is sleek, uncluttered as is their packaging and logo! They have spent hundreds of thousands of dollars to research what consumers want.
Home buyers want the same thing! No clutter, great natural light, a more casual living style. If you don't prepare your home for the market, you are at a major disadvantage. You house is wearing their pajamas.
De-clutter, neutralize, paint, dress, make sure your house looks as appealing as possible. Think about your buyer! These days, everyone works! No one has time for projects and renovations.
If you want to sell at top dollar in a short period of time, dress your home. Get rid of those PJs!
For the original blog post and more from Gordon, visit http://activerain.com/blogsview/4966641/is-your-listing-wearing-their-pajamas-
---
Are you struggling to meet your buyer or seller lead goal? We can help!