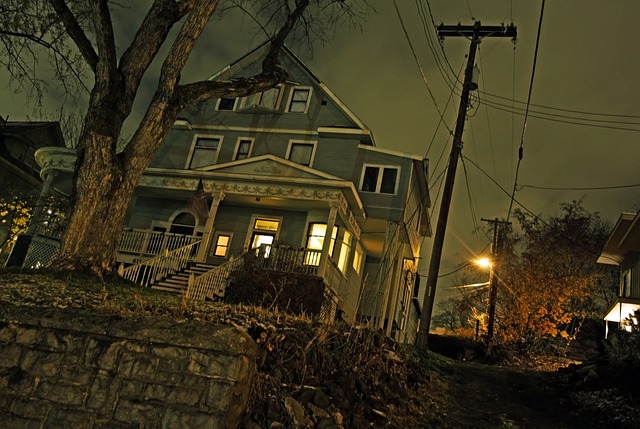 One of the most important aspects to selling a home is making sure that the curb appeal of your listing is strong. Every person that drives past one of your listings is a potential buyer, or knows someone who could be a potential buyer. Without curb appeal, those potential buyers are not going to seek information about the property.
Here are 4 ways to make sure your real estate listing doesn't scare away buyers:
Tidy up
Even if the home itself looks brand new, if your client's yard isn't tidy, it can really ruin the whole effect. When it comes to curb appeal, simple tasks such as mowing the lawn, pulling weeds, and raking leaves can go a long way. Additionally your client can spruce up their yard by adding foliage or colorful flowers. These tips can really help to transform the yard for the better!
Refresh
Giving the home a fresh coat of paint can greatly improve the curb appeal. The older the paint is on the home, the more likely it is to look dirty, faded… or even haunted. While painting the outside of a home can often be expensive, it could be the extra push to get potential buyers to want to come inside. If your client doesn't want to repaint the whole house, try just giving the front door a fresh coat of paint.
Wash
Just like your client would clean the windows on the inside of a house, they should also be cleaning the outside of the window. Over time, windows develop a layer of dirt and scum that prevent the window from really shining and letting the sunshine in. While it can be a pain, removing this layer can really help the home look clean. Additionally, washing the dirt off of driveways and sidewalks is a relatively easy task to help make your client's listing look more appealing.
Update
Updating the light fixtures on the outside of the house can not only brighten the area when it is dark, but it can also give a new feel to the home. Additionally, changing out the house numbers to bigger and bolder can make a huge impact. The more your client can update, the better!
Don't let your real estate listing be mistaken for a haunted house. Taking the time to add some extra curb appeal can go a long way to help your client be able to sell their home, and can even increase the value. You don't want to be known as the agent that is trying to sell haunted houses, do you?
---
Are you struggling to market a real estate listing with great curb appeal? This will help!