In today's Agent Insights - Belinda Spillman - a Real Estate Broker in Aurora, Colorado, discusses the importance of communicating with referring partners when they have taken the time to refer a new client to you.
Here's Belinda: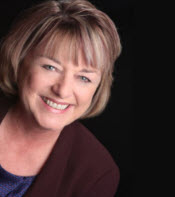 One of the greatest compliments we can ever receive is a referral. When someone reaches out and says, I just referred so and so to you, we need to get up from our desk and do a little celebration dance! This means future business, but better yet, it means we did a stellar job for someone and it did not go unnoticed. I love it when this happens.
When I receive referrals, I try to communicate with the referring party to let them know how things are going along the way. If a Realtor refers someone to me and I have agreed to pay them a referral fee, I ESPECIALLY want to keep them in the loop.
I never want my referring partner to think I am dodging them in any way shape or form. I want them to know once we have reached milestones and especially inform them when the transaction is scheduled to close.
I recently referred a client to Realtor in the Colorado Mountains. Since the initial referral, I have not heard a peep. I have no idea if the home has been listed, is under contract or if it has been sold. Not GOOD!
I am working with a seller who was referred to me from a Realtor in Carbondale. About once a week, I shoot her an email to let her know where we are at in the transaction. I don't want to leave her wondering if she made the right choice in picking me!!!
My point is, communicate. Don't leave someone in the dark when they have paid you the best compliment of all times.
For the original blog post and more from Belinda, visit http://activerain.com/profile/bspillman
---
Are you struggling to meet your buyer or seller lead goal? We can help!