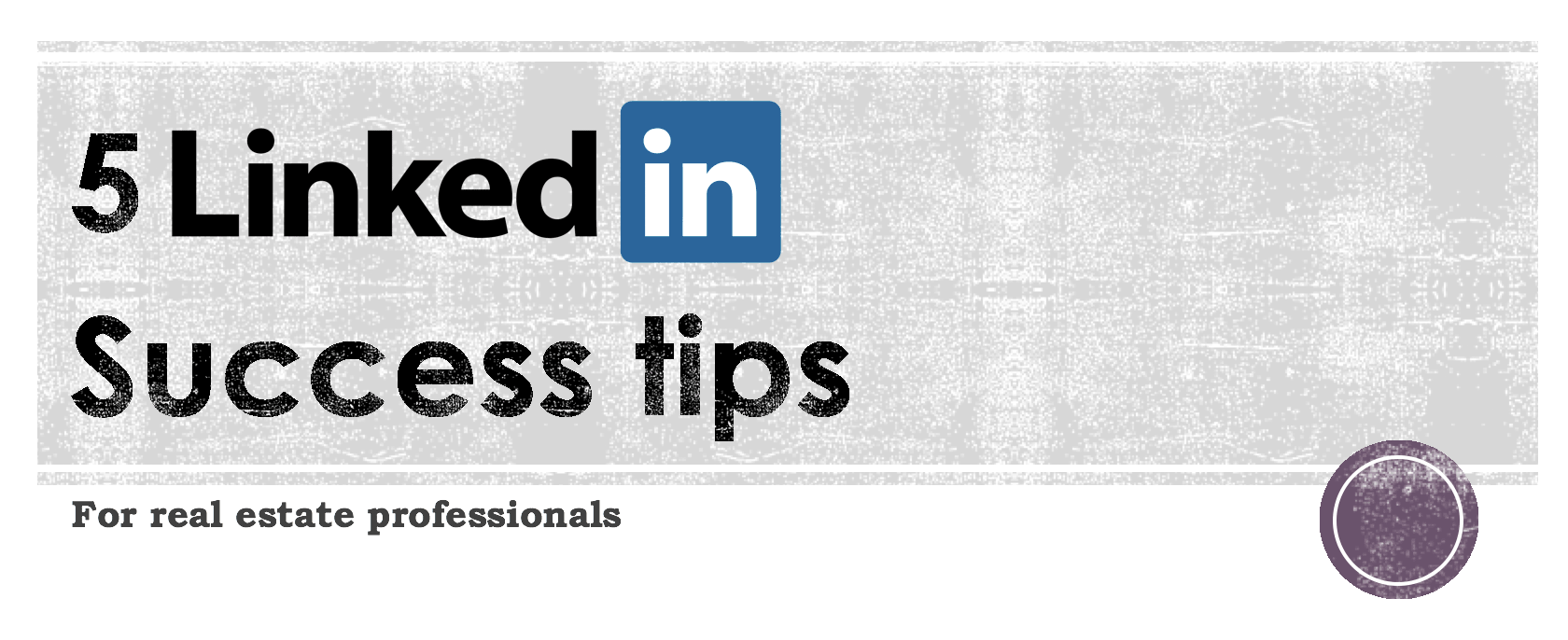 If you're not actively using LinkedIn for real estate marketing, you're missing out on tons of opportunities to make powerful connections and generate new leads. But how do you effectively leverage the platform to promote yourself? Incorporate these five neat tricks for best results!
5 LinkedIn Success Tips for Real Estate Pros:
Set up a vanity URL
Add your name and / or title to your LinkedIn URL to help people find you more easily. For best results, use the same URL string you've incorporated into other sites. Your vanity URL will look something like this: www.linkedin.com/in/jessicaschweppe.



Take advantage of better SEO ranking ability:
LinkedIn has a ton of web authority, so if you take the time to SEO optimize your content, you've got a better shot of being found in search engine results. Optimize your profile around keywords you want to be associated with by adding them to your summary, job title, career history and personal interests. Make sure to focus on at least 2-4 different search terms so you don't get penalized for keyword stuffing.



Come up with a creative headline:
This often-overlooked one line description tells everyone on LinkedIn what you do. It appears in several spots around the site, so be sure to include key attributes, benefits you offer and your geographic location. Here's an example of a great headline: 5 Star Service REALTOR® with Keller Williams; Serving Carlsbad, Encinitas & Solana Beach, CA.



Set reminders to keep contact info + experience up to date:
One of the biggest LinkedIn faux pas is neglecting to update your profile when you change numbers or move to a different company. Set monthly - or at the very least, quarterly - reminders to check your profile and make sure it's all up-to-date.



Think Outside the Platform:
LinkedIn

allows you to connect with colleagues and acquaintances while maintaining a work-life separation on social media.

Expand your network by inviting email contacts or searching for people on LinkedIn.
Implement these success tips into your real estate marketing strategy to get more from your presence on LinkedIn.
---
Want more? Download our full list (it's free!):