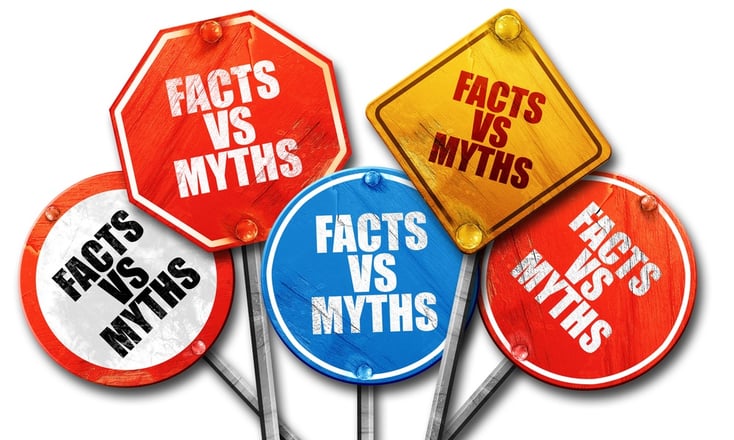 How many times have you heard someone say something completely false regarding real estate? As a real estate agent you are going to have clients, or prospective clients, that come to you believing false information. It is your job to help these people understand what is true and what is false.
Here are 4 common real estate myths:
The best agents are the ones that sell the most
FALSE: Just because an agent sells a lot of properties doesn't necessarily mean that they are the best agent. They may be good at their job, but the question is, are their clients as happy as they could be? Is this agent providing the best service and customer experience possible? Of course the role of any agent is to provide your client with the best experience possible. If you can only help one client at a time in order to go above and beyond to provide the best service, then that's what you should do.
The perfect home is out there
FALSE: There is no such thing as a perfect home. The most important thing to remind your clients, and to remind yourself as an agent, is that every home has potential. When you walk into an open house, take a moment to imagine what the home would look. If your client is having a hard time, that's where you step in as their agent. Help them imagine where their couch would be. Maybe there is a wall that closes off a particular room. What would the home look like if that wall were removed? Maybe the home was painted different bright colors - remind your clients that the paint can be easily changed.
Real estate agents will say anything to close a deal
BOTH: The majority of real estate agents look out for the best interest of their clients. Unfortunately there are some agents that will say whatever it takes to close a deal. You do NOT want to be type of agent! Your reputation is what helps keep your business afloat. If you are saying whatever it takes to close a deal, you are probably going to end up with some very unhappy clients that do not trust you. Unhappy clients mean no referrals, and in an industry that is largely a referral business, is that a risk that you want to take?
It's too late to invest in real estate
FALSE: It is never too late to invest in real estate. Investing in real estate can be challenging, but investing in real estate can be a great investment if you can lead your client in the right direction.
Do not let your clients be fooled by false information and do not let yourself as an agent be fooled by false information. Real estate is a great industry to be in if you know the facts. Don't be bogged down by any of these myths!
---
Want more seller leads?