Trying to prepare for Thanksgiving, but don't have much time? As a Real Estate agent you're always on the go - showing houses, working with clients, and closing deals. So, it won't be surprising if you find yourself with little time to prepare for the upcoming holiday. Don't worry though, these quick recipes will give you more time to spend with your loved ones and allow you to keep up with your clients!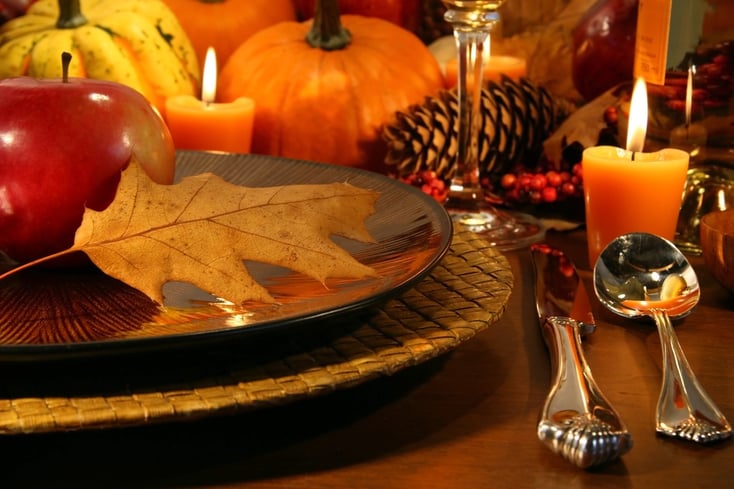 Try these recipes out if you're in a pinch:
This tasty side dish will delight your Thanksgiving guests and only takes 10 minutes to prepare!
What you'll need:
One 16 ounce package of peeled baby carrots
2 tablespoons of orange juice
1 tablespoon of honey

½ teaspoon of grated fresh ginger
1 tablespoon of snipped parsley
finely shredded orange peel (optional)
How to cook it:
Cook the carrots in a large saucepan with a tiny bit of boiling water for about 5 minutes and then drain well. Simultaneously, mix together the orange juice, honey and ginger. Once complete, drizzle the mix over the cooked carrots and then top with the parsley and orange peel.
To view to the full recipe and more, visit: www.bhg.com.
---
You can never go wrong with a Thanksgiving classic like cranberry sauce. Plus, you can make it in under 30 minutes!
What you'll need:
Two 12 ounce bags of cranberries
1 ½ cups of sugar
½ cup of water

4 strips of orange zest
1 cup of orange juice
A pinch of salt and pepper
How to cook it:
Mix cranberries, sugar, orange zest, water, salt and pepper in a medium saucepan. Bring to a boil to let simmer and thicken for about 25 minutes. Lower and remove from heat and stir in the orange juice.
To view the full recipe and more, visit www.marthastewart.com.
---
Thanksgiving is a time for family and friends, so quick recipes for realtors on the go can help you optimize your time.
Share your Thanksgiving tips below:
---
Need help following up quickly with your leads?