In today's Agent Insights - Norma Toering, broker-owner of Charlemagne International Properties. Norma started her real estate career in 1992, specializing in luxury residences across the South Bay and Palos Verdes Peninsula. Today, she talks about how to stay consistent with your real estate blog, provides insight as to why some real estate blogs wither away and shares tips on what you can do to prevent your blog from being one of them.
Here's Norma: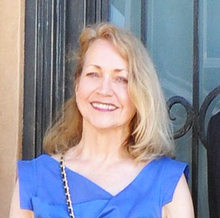 I suppose that is why so many people abandon their efforts during the first year.
The truth is blogging involves a lot of nitty-gritty and often repetitive work. The effort must be consistent and the content must be of value if returns are to be realized.
We never know when, or if, a lead will materialize as a result of our blogging efforts. We simply shoot into the clouds and hope the words we've written find their target with the help of Google and our SEO efforts.
Let's go back to a call I received several years ago from a prospective buyer in Florida. He was contemplating expanding his business to Southern California and found an article online about coastal living in California. Guess who wrote the article?

If you guessed me, you're right - and after a ten minute conversation that assured him I really did know the local market and could tell him about several coastal properties for sale at the time. Then he asked me to keep him updated on luxury coastal homes in Palos Verdes becuse we were deep into the recession and the time was not right to make the business and personal move.
The recession years lingered longer than anticipated, but I continued to send regular updates. Years passed, my phone calls went unanswered, but my luxury home emails continued, and I continued to blog and write a plethora of articles for the luxury home buyer.
Fast forward to 2015 -- our e-newsletter went out as usual on a Saturday morning and within minutes I had a phone call from THAT prospective buyer. He was interested in a particular coastal property. Unfortunately, an offer was accepted the previous day - but the plan to expand to Southern California is back on the drawing board.
Here's the thing - when you're tempted to abandon your blog or an unresponsive lead:
You may feel your blogging efforts are not working, or you've lost contact with a potential customer, but they may be quietly following every word you publish about the local real estate market. This client did not need to talk to me because he was regularly following what I was "talking" about. Readers of your blog will reach out when they are ready, not necessarily when you are ready. If they never do, that's okay because someone who is thinking of buying or selling will find your information and quietly interview you on a daily basis by way of the quality of the real estate information you post on your blog.
Perhaps even more importantly, they will also feel they know and trust you based on the body of work you've built on your blog - so a few appropriate personal tidbits will not go unnoticed.
It takes time, effort and and a dash of optimism to be a constant blogger. You may go weeks or months without a lead, but if you're putting relevant, helpful content out there - it's not a waste of time. I'm well into my eighth year of blogging and I believe 2015 may be the tipping point for leads from blogging to surpass closed sales from past clients and their referrals.
Want to learn more about Norma? Visit her website, www.toeringandteam.com.
---
Get more advice for agents, from agents!
Don't have the 1st edition yet?
Get your copy here.