Pinterest, launched in 2010, is a hugely popular, highly visual social platform. An online bulletin board of sorts, users – called pinners – are able to navigate Pinterest to collect and organize ideas they like. In many cases, pinners create boards containing things like recipes to try, craft projects to tackle and home décor inspiration – but there's plenty of room (and opportunity) for real estate inspired boards as well.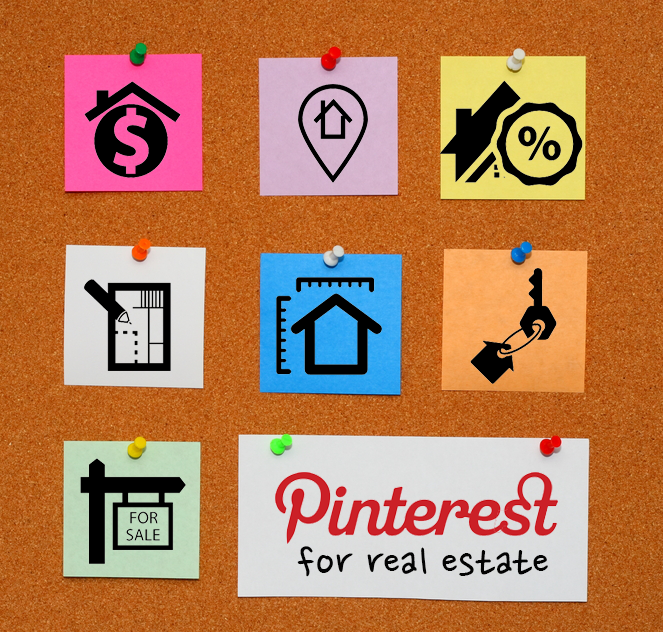 Before going into the 'how-to', it's important to understand why Pinterest makes sense as a real estate marketing tool. The data says it all - Pinterest users are engaging and converting. In fact, a recent report from quick sprout shows that Pinterest is generating 4X more money per click than Twitter and 27% more money per click than Facebook. Additionally, referrals from Pinterest have grown 66% in the past 12 months. Sold? Good – let's talk about how to get started.
Try out these three tactics:


Pin your own content


Wrote a new blog post? Pin it! Have a new listing? Pin it! Are you offering a free mortgage calculator with built-in lead capture on your website? Pin it! I think you see where I'm going with this…

The more content you pin that has the potential to drive traffic back to your website, the greater the probably that you'll see an influx of new leads from Pinterest.






Use hashtags to target the right leads


Adding a hashtag to your pin description both helps you target specific leads (by geographic location, for example) and gives you the opportunity to define what search results your content shows up in.

If you're posting about things in your city, use #yourcity. If you're writing about home interiors, try using #homedecor, #interiordesign or #DIY. Most importantly, always always always add #yourbusiness. Branding your content with a hashtag is a great way to encourage users to visit your site and see what else you've got to offer.

Example of Using Hashtags for Targeting:


Use the description to show off your real estate expertise


In your description, explain what your pin is illustrating and add advice or tips regarding how your pin relates to real estate or your local market.

For example, if kitchen remodels provide a good return on investment in your market, pin an affordable kitchen countertop option, then write about the benefits to the seller of the cost of the renovation vs. the return on investment when that house hits the market. And don't forget to add a call-to-action to your description that links back to your website!

Pro Tip:
Promote your Pinterest page on your other social media profiles as well as your website to encourage existing leads to connect with you in a variety of ways. The more leads you connect with on Pinterest, the easier it will be to optimize for results over time.
---
Want more ideas? Download our free
"Pinterest Real Estate Marketing Guide!"