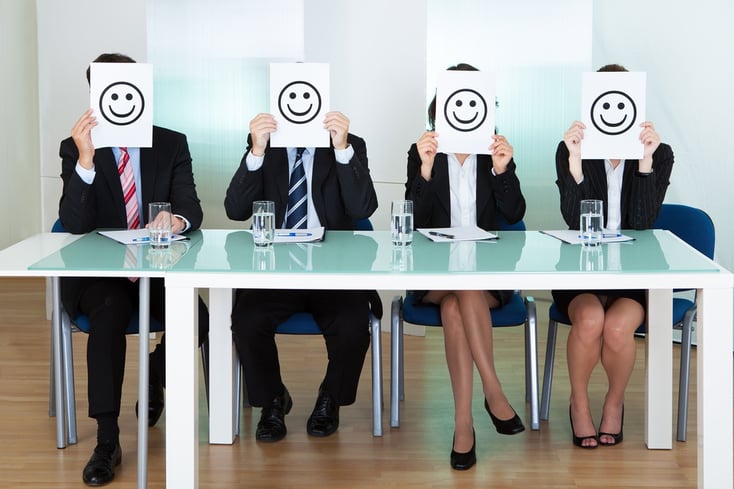 Have you ever been in a situation where you received poor customer service? How did that make you feel? As a real estate agent, it is your job to provide your clients with good customer service so that you can make your client's experience with you as good as possible. It's not hard to provide good customer service, and it can be greatly beneficial for your real estate business if you do.
Here are 5 ways to improve your realtor customer service:
Understanding
To provide the best real estate customer service possible, it is important that you are understanding of what your clients are not only looking for in a home, but what they feel throughout the process. Buying or selling a home can be an emotional process, and each one of your clients are going to react in a different way. Let empathy be your guide to helping them, and if you don't have any empathy, well, you may be in the wrong business.
Attentive and responsive
Your clients are probably going to ask you a lot of questions, have comments, or concerns that need to be addressed throughout the buying or selling process. As their real estate agent, you need to be attentive to their needs and responsive to their concerns. Being attentive and responsive is a huge aspect of realtor customer service because it shows you are interested in what your clients have to say, and sows them you care.
Communicate
This may seem obvious, but you need to ensure that you are communicating with your clients. Having clear communication can be the difference between meeting a deadline, or not. Good communication is the foundation of any successful business, so make sure that your communication is at the top of its game. Keep in mind - you are the real estate expert, not them, so having good communication also means you are able to explain the real estate world in terms your clients will understand.
Exceed Expectations
The happier your clients are, the more likely they are to refer you to a friend. Any realtor can take clients to see some open houses, or put together a home search. They key to great realtor customer service is going the extra mile to help their clients. Maybe you provide your clients with some extra information about the neighborhood they are looking in, or maybe it's as simple as checking in with your clients on a regular basis asking if there is anything you can do to help them. Whatever the case may be, you should always be exceeding your client's expectations and going the extra mile to make the buying or selling process as easy as possible for them.
Appreciate
You are not the only realtor in the area, and your clients have a choice in who they want to help them buy or sell their home. Without your clients, you wouldn't have a successful real estate business, right? While some agents choose to get their clients closing gifts, if your budget is tight, a simple thank you card is a great place to start. Let your clients know why you enjoyed working with them. If you want to take your customer service to the next level, try following up in a year to wish them a "Happy Anniversary." Actions such as these take almost no time at all, but are extremely meaningful and provide great realtor customer service.
Let's be honest - no realtor is too busy to provide your clients with good customer service. The real estate industry is largely a referral business, so step up your customer service and see how much your business improves.
---
Do you have great customer service, but struggle to generate quality leads?
Let us help!