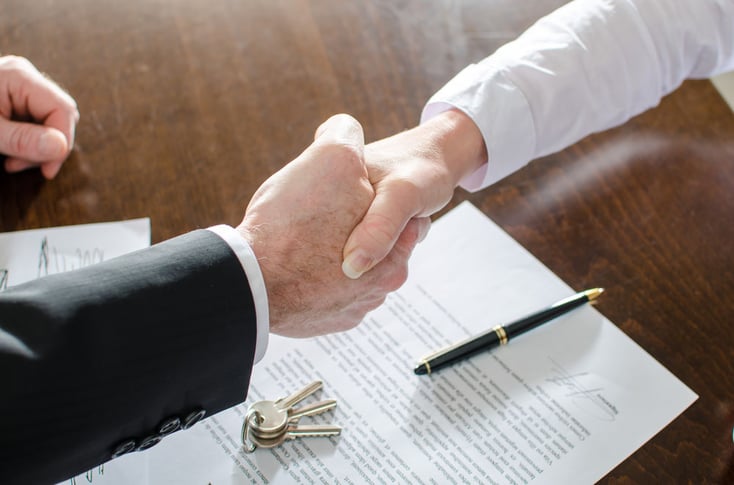 Today's real estate market moves pretty fast, if you don't slow down once in awhile, you could miss it. While that might not have been the exact quote, Ferris Bueller wasn't exactly focused on how many properties he could move. You on the other hand don't really get to take days off. In fact, I'd be willing to bet that you work so hard that you are way overdue for a vacation. So why keep working harder than you need to? After all, as the expression goes, work smarter, not harder.
In the interest of working smarter, I'd like to share with you 3 ways you can have more influence over your client's decision to transact:

Get in with the millennials, dude -
I might sound like I'm beating a dead horse here but that horse keeps spitting out money (and accounts for 50% of today's home buyers.) In a previous article that we had published, we talked about a wide variety of topics that are CRITICAL to millennials including tech-savviness, trustworthiness, and most importantly, responsiveness.
Social media is a part (but not all) of the decision making process -
Social media trends can change so fast that it can seem impossible to keep up some days. What hasn't changed is the core fundamental - communication. There are 214 million potential leads on Facebook alone according to statista. But what are those leads looking for? Those that can turn into your clients are looking to establish a healthy business communication with someone whom they can rely on.
Create an environment that is client centric -
Bad sales experiences are like bad dates, we've all been on them and we've all faked a reason to leave. What are the odds that you'll ever hear from that person again? Probably not great. So what makes a great experience and leads to you sealing the deal? Trust, plain and simple. If you're asking someone to make the largest financial decision of their life, you have to make sure that they'll feel comfortable signing those papers.
---
Phew! So all you have to do to win a potential client's business is be a real estate super hero who never sleeps. Actually not really, it can be a lot more accessible than you realize. While you can't be everywhere at once answering and responding to every little inquiry, there is a way to hit all 3 points above.
Talk with a Zurple team member to see how our revolutionary software can help you work smarter by prospecting less and converting more.