Sell These Haunted Houses… If You Dare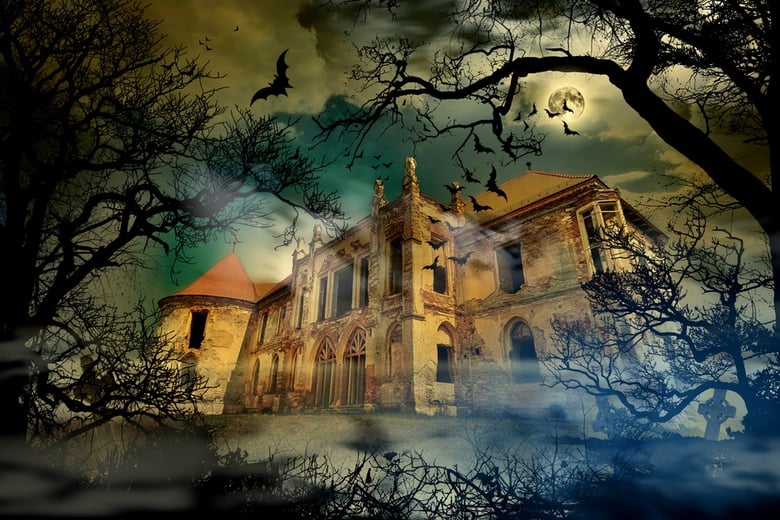 It's hard enough selling a home in a competitive market, but can you imagine having to sell a haunted house? What advice would you give the agents selling these spooky homes? Below is a list of houses that are said to be haunted...
Here are 4 real life haunted houses for sale:
Built to show his undoubting love for his wife, Ann, George Starrett constructed an 11 bedroom, 10 bathroom Victorian mansion. It has been said that a male spirit accompanied by a red-haired female has been seen wandering the property. These figures are said to be the Starretts.
The listing says the property has been "restored to perfection," but that doesn't share the whole story. Originally built as a wedding present from her father, Laura Schweppe and her husband lived happily in the Mansion for about 20 years. When Laura passed away, her husband stayed in the mansion alone. Four years later he committed suicide after leaving a note stating, "I've been awake all night. It's terrible." While his suicide remains a mystery, it is said that the love birds roam the halls of the 10 bedroom mansion together.
Both visitors and workers of the 2,700-acre property in Santa Barbara, Ca have claimed to have seen Michael Jackson's ghost wandering the property. Do you have any advice to the lucky agent trying to sell this property?
This 5,100-square-foot, four bed and four bathroom home has recently been restored. What the listing doesn't say is that the place is haunted. The original owners, the Priestley's, both died on the property and past owners have reported seeing their ghosts. Additionally, they witnessed candles falling from their holders and musical instruments playing on their own. Spooky!
Would you be brave enough to try and sell one of these spooky properties?
---
Looking for seller leads? We can help!