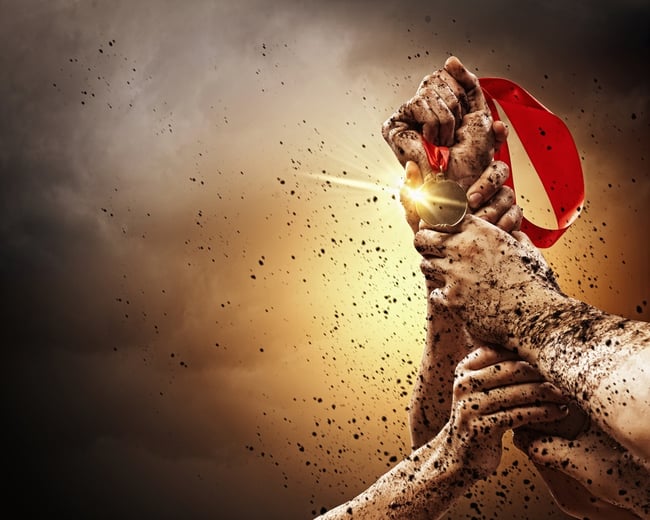 The Oscars® is an exciting night full of star studded performances and the top entertainers in the world all gathered under one roof. Sunday night's show was definitely a memorable one but it left us thinking, where's the love for realtors? Well, it turns out that there is a prestigious award that real estate agents can win. What's even better is that there are numerous opportunities to showcase yourself to expand your business even if you don't win. Let's explore this topic together, it's showtime people!

Here's an award for realtors that you should be aware of and how you can use social media to grow your brand:
Most real estate agents are aware of the National Association of Realtors® but did you know that they have their own award for realtor of the year? It's true, and even if it seems like a far off dream remember that anything is possible!
REALTOR® of the Year was set up by the National Association of Realtors® to showcase the top real estate agents in each state. Typically, agents are selected for the award by exemplifying outstanding characteristics such as involvement in the community and business accomplishments such as sales growth. But how do you make yourself stand out and get into a position of consideration?
There are several strategies to accomplish this goal:
Attend local community events - volunteer your time to local charities, help out at your local food bank, or apply for speaking opportunities at chamber of commerce events. Whatever you do though, make sure to capture it on your social media.

Position yourself as a thought-leader

- writing guest blogs or your own will help you become a source of industry knowledge. Don't forget to put your blogs on your social media channels by including a link to the blog in the post. You can even contribute to us and be seen by thousands of other agents. Leave a comment if you'd like to be considered.

Network with MLS board officials - they say it's who you know. Whether you attend events and meet people face-to-face or follow and engage them on social media, make sure your name is out there! Each state association will use their own criteria to select winners so find out what those criteria are and go get 'em!
The great news about the REALTOR® of the Year award is that you don't have to win it to win in real estate. If you do happen to win though, don't forget to mention your friends at Zurple in your acceptance speech. If you don't want to win an award but still want to win more business for yourself, talk with a Zurple team member today.
---