In today's Agent Insights post, contributor Melissa Zavala - a Real Estate Broker/Owner of Escondido, California - points out common mistakes by real estate agents that can lead to transaction tragedy.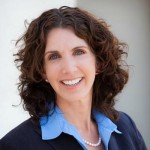 While the general public may believe that anyone with a luxury car or a designer handbag can sell a home, unfortunately it's just not that easy. To effectively identify consumers who are ready, willing, and able to buy or sell involves a great deal of skill — not only in putting together a transaction, but also in assuring that the transaction gets to the closing table.
It's true that both buyers and sellers can cause a good transaction to run amok, but so can the real estate professionals.
Here are the 6 most common ways that agents can derail a deal:
1. Overselling, Not Listening.
It's true that your goal is to close. But, at what cost? Remember that you have a fiduciary obligation to your client. To that end, you need to listen carefully to what buyers and sellers want and need; don't foist your opinions on them or encourage them to do something that they don't want to do. If you even get the slightest hint that your client has cold feet, don't oversell. Most clients with cold feet will pull out at some point in the transaction. Better to listen carefully and help your client purchase or sell according to their own needs and not yours.
2. No Contact with the Buyer's Lender.
If your client comes to you with a lender pre-qualification letter, make sure to contact the lender prior to touring homes. You've got to make sure you understand the loan terms before you write the offer. You also want to be sure that the lender qualification is based on a formal documentation review and credit check. There's nothing worse than learning that your client doesn't qualify after you've gone out looking for homes and even had an offer accepted.
Rushing things in real estate never works to your benefit. If you and your seller are too quick to respond to an offer, you may not have had time to carefully weigh all terms. Additionally, when you hurry, you may close the door on other incoming offers. There are so many parties involved in a transaction and so many details to review. When people rush, mistakes are made.
4. Making Decisions that Aren't Yours to Make.
Here's a typical agent response: "My client told me to say…" or "My client wants…" In truth, most agents haven't even reviewed the subject in question with their clients. While it is your fiduciary obligation to do what is best for your client, it is beyond the scope of your role to make decisions on behalf of your client. Always check in with them and make sure that your comments and communications reflect their wishes.
5. Poor Communication with Clients.
You've represented lots of buyers and sellers, but it is likely that your client has only been involved in a few transactions. Transactions can be stressful, and it is the agent's job—your job—to mitigate that stress with excellent communication skills. Be careful in how you deliver bad news. Deliberating with soft language will keep all parties content and relaxed throughout the transaction.
6. Sending Inappropriate Email.
Email makes it so easy for agents to do their jobs. After all, we are expected to keep so many plates spinning at the same time. Watch what you say, though. Some things are better left for phone conversations, and email messages are often misinterpreted. When problems arise, it usually takes multiple emails to resolve something that could be handled in a 40-second phone conversation. Keep your emails short and professional.
Transaction tragedy does occur, and transactions can be derailed. Just try your best to assure that it is not you who derails them.
For the full blog and more from Melissa, visit: www.melissazavala.com.
---
Want More Agent Insights?