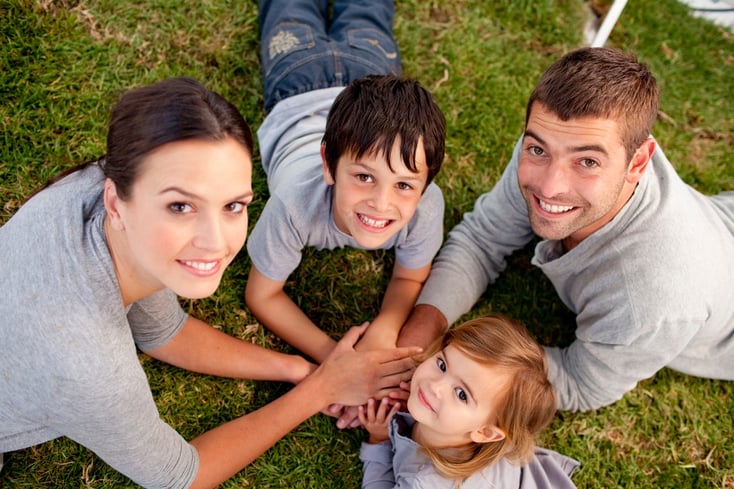 It is a tongue-in-cheek advice but if you do have kids, you know what I am talking about. Your time becomes compressed and you don't have any luxury of wasting even a minute. With kids comes a laser focus and sense of urgency to get stuff done whenever you can. The ROI of sleep goes up immeasurably too.
Here are 5 ways you become more productive and crush it in real estate when you have kids:
Having less time, more focus.

You don't dawdle - you set your priorities, make decisive decisions and accomplish more things in a shorter amount of time.

Valuing time to 'think things over'.

You consciously allocate some creative thinking time. Your shower time becomes a never-ending source of fresh ideas as that's one of a few times you get to be by yourself surrounded by soothing sounds of water letting your brain come up with answers to your questions. Even better if you meditate for a few minutes before going to bed each night.

Becoming more strategic where you spend your time.

You stop going to large networking events or meeting with numerous people for 'coffee'. You start tracking what activities generate the most impact for your business and personal life and let go of those that don't.

Learning to say 'no' without guilt.

You embrace 'no' and get comfortable with it. You also find creative ways to say 'no' by re-framing it as a suggestion that works better for you and gives a viable option or a way out to the one who is asking.

Getting things right and not always perfect.

You start appreciating finalizing things on your to-do list and forgiving yourself if some of them are not up to your perfection standard. Good enough becomes your gold standard.
My personal experience:
Having kids has made me much more focused and productive. I usually set an intention for the next day a night before and when I wake up, I run though how I intend my day to unfold before getting out of bed. The day goes much smoother this way.
Have you become more productive after you had kids? What ninja tricks have worked for you to have a productive day?

---
Want to ramp up your productivity even more?