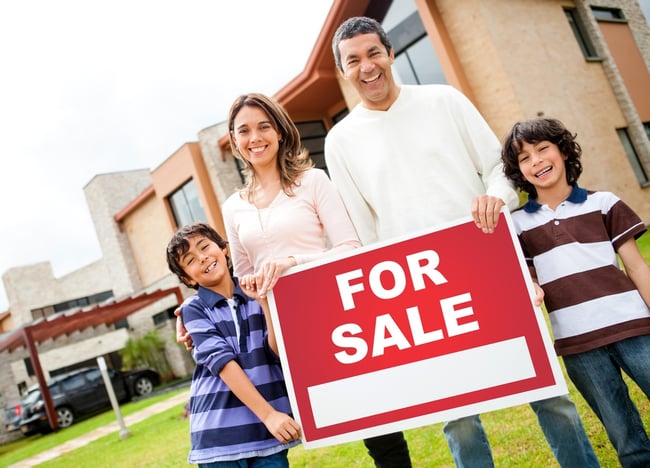 We may be nearing the end of the housing bubble crisis, but we're not out of the woods yet. Although the economy has been turning around over the last several years, we still have a long way to go to where both consumers and real estate agents start to feel comfortable again. One of the biggest focus points of this financial upturn has been seller leads. The reason for this is that the supply of homes has is now at the lowest level in 18 years, according to
an article
published on CNBC.
The article noted that there were several reasons for this shortage. The first was a lack of starter homes. Not only has there been a surprising deficit of them, but they are also getting so expensive that the very buyers they are for, cannot afford them.
Another contributing issue has been the purchase of starter homes DURING the housing crisis. The initial idea for investors was to buy up these properties and sell them for a profit once prices had returned to their former levels which has yet to happen.
But the issues of this shortage are not tied up in starter homes alone. Higher prices for homes can be great, except for when no one wants to sell their current home for a more expensive one. CNBC's article noted that homeowners are instead opting to remodel their current homes and wait for prices to be in their favor.
So with a limited amount of people wanting to sell their homes, how do you capture the most seller leads in your area? There are several ways to accomplish this, we'll look at the two that make the most sense for real estate agents. The first is blogging. Writing blogs geared towards motivating homeowners to sell is no easy task. Only you will truly know what is best for your area but a great starting point could be building a list of why people commonly sell and highlight the reasons that you've seen multiple times from your clients.
Another methodology to capturing more seller leads is through Facebook ads. With these ads you can target custom audiences such as those that are considering selling. From there you can direct them back to your website and capture their contact information for future use.
---
With seller leads being such a hot commodity these days, it's important to capture as much of your market as you can. To find out how Zurple can help you acquire more seller leads in your market, schedule some time to speak with a team member today.