The slower winter months are the perfect time to craft your marketing strategy for the rest of the year. However, you may feel lost at sea navigating the many social media platforms out there, so we've provided these 4 free guides to help you discover leads through social in 2017.
For better or worse, the internet has changed the way Real Estate leads are found and cultivated. Make sure you compete with other local agents by leveraging applicable platforms. These four free guides will make sure you stay in route to success in 2017.


Find Leads through Social Media with these 4 Free Tools:
Freebie #1: Familiarize Yourself with Twitter: Download This Twitter Quick Reference Guide for Agents

This quick, handy guide will keep you tweeting all year long. Each guide includes tips specific to Real Estate and a Twitter decoder with definitions to common twitter language.
Freebie #2: Learn to Effectively Promote Your Brand & Capture Leads on Pinterest: Download This Real Estate Marketing Guide to Pinterest
Do you love pinterest, but don't know quite how to use it for lead generation? Download our free Pinterest Real Estate marketing guide for tips specific to Real Estate.
Freebie #3: Get More Information About the Four Most Popular Social Platforms: Download this Social Media 101: A Guide for Real Estate Professionals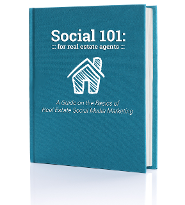 Still get the skinny on social media with this information-packed eBook. It includes information, statistics, and benefits today's most popular social media platform.
Freebie #4: Leverage LinkedIn to Grow Your Business: 17 LinkedIn Success Tips
LinkedIn is different many other social media platforms.These 17 tips will help you take advantage of your professional network to find new leads.
Happy Friday! We hope you enjoy these freebies!
---
Still Unable to Find Leads Online?