In today's Agent Insights - Karen Parsons - Fiddler, an Orange County Broker, tells us what not to do as a Real Estate Agent.
Here's Karen: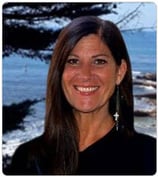 Don't try this at home kids....unless you are fully committed to being the best of the worst real estate agents.
I'm running into agents who do not know what they are doing! It's as if someone gave them a page telling them how to get paid without really doing any work! Great job really. Maybe we should try it out?
I want to get paid for doing nothing!
Here are 10 tips to help you become the very worst real estate area in your market. If you do this right, you'll quickly build your reputation!
1) Try to get the listing agent to show your buyers their listing while you lounge by the pool.
2) See if your clients can get the paperwork directly from the other agent and use their Transaction Coordinator to schedule your inspections, appraisals etc. Save money on hiring your own.
3) Sound confused on the phone so the other agent steps in and writes the offer for you.
4) Once escrow is open, never answer your phone and return calls very late at night when you know they won't answer.
5) Always sound busy and irritated if you do talk to the other agent.
6) Never send in the proper forms, wait until the last minute so you will have the other agent send you a complete package and you can deal with it all at once.
7) Learn the phrase....."Escrow should know that"
8) Learn the phrase....."Well....what do YOU think we should do"?
9) Make sure you don't own a fax or scanner
10) Make sure that all commission concessions come from the other agent by sounding like you don't care.
For the original blog post and more from Karen, visit http://activerain.com/blogs/greatwestern
---
Need help finding buyer or seller leads? We can help!