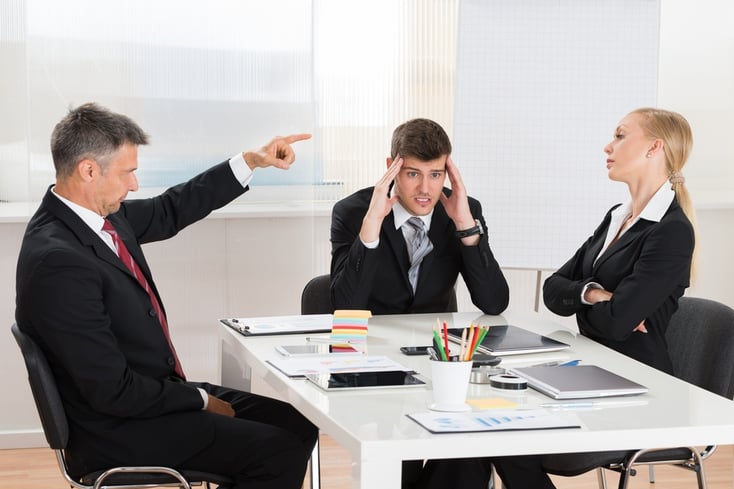 Finding real estate leads can be a challenge in such a competitive industry. What a lot of agents don't realize is that you don't have to work with every client that approaches you. Although leads may be hard to come by, if you know that you are going to have a difficult experience with a client, be honest with yourself and don't force a relationship. A good rule of thumb when you are selecting your clients is to ask yourself, "can I find this person their dream home, and impress them with my customer service?" With every client, you should be aiming to go above and beyond so they are dying to refer you to everyone they know.
Be mindful of these 3 types of real estate clients:
Mr. Indecisive
When searching for a home, it is very important that your clients have some sort of wish list so they can help to lead you in the right direction. There are some clients who know they want a house, but they have no idea what they are looking for. This can be hard for you as an agent, and can cause some friction within the relationship you and your client have. Consider whether you are going to make them happy long-term. Is there a possibility for a bad reputation to form because you can't find your client what they are looking for? If there is any chance your business could suffer, then say goodbye.
The know it all
Have you ever worked with a client that has no experience in real estate and yet they think they know more than you? It is important that you respect your clients and that they respect you as their agent. Having a client like this can make your job very difficult. Do you think you can successfully assist a client who is constantly telling you what to do? If there isn't going to be mutual respect between you and your client, then it may be best to part ways.
Negative Nancy
Buying a home is an overwhelming process for many. Your job as a real estate agent is to help make the difficult process a little bit less painful for all parties involved. The question is this - are you able to do that if you have a negative mindset? Often times people find themselves becoming negative if they are around others that are negative. As soon as you realize your attitude is changing for the worse, or if have concerns you will become negative - it's time to say goodbye.
In a business that is largely based on referrals, it is important that you are able to provide the best service possible to each of your clients. If you know your personality cannot handle one of these types of people, then it is time to say goodbye.
---
Are you struggling to find real estate seller leads?