In today's Agent Insights - Jeff Dowler - a Real Estate Agent with Solutions Real Estate in San Diego, California, provides insight as to what seller clients are expecting from you as their agent and how you can successfully assist them through the transaction process.
Heres Jeff: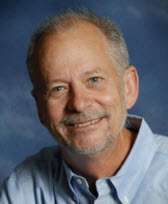 While we may not always know all the expectations sellers may have – and there's something to have a conversation about if they don't share their expectations with you - there are certain things sellers deserve.
Representation
You are being hired to represent the homeowner and to act with "a fiduciary duty of utmost care, integrity, honesty and loyalty in dealings with the Seller" (from the California Agency document – yours might be different). Sound simple? Perhaps in theory but sometimes in practice it might not be, but don't forget where your loyalty lies. And your interests? They should never come before those of the seller.
Reliable & Accurate Information about the Local Housing Market
Sellers may think they know all about the local market conditions and what this means, but they don't. We should, of course, provide detailed, reliable, and accurate information about the market as well as explain what this means for their situation so they understand the impact on potential time on the market, pricing, competition, and so on.

They may have read certain things about what is happening in the market but likely won't understand the implications for their list price and the market's possible reaction. And of course seller expectations about price gleaned from their own research, Zillow, neighbors, or well-meaning friends need to be confronted and addressed since they are commonly way off base.
The Truth, not Only What They Want or Hope to Hear
Sellers might not like it, but they deserve to know the truth about the market, their house, the value of their property, the condition, and related matters. They expect results, not promises to get a price that is not realistic or is just a way of snaring the listing. And they may need honest guidance on how to best prepare the home for the market, or perhaps a staging consultation from another professional. And once the listing is live and there are no offers or feedback is not favorable, sellers may need a reality check.

This all goes hand in hand with representation and performing your role appropriately. It's not always easy, since some sellers just don't want to hear the truth, or believe it. That may impact a decision you have to make about the listing and the relationship.
Marketing Plan
There are many strategies to marketing a property successfully and a reasonable expectation of a seller is to understand, in a detailed manner, what you are going to do to accomplish the goal of selling the home at the best price and in the shortest time.
Photos and Videos
The bulk of home buyers are looking online at listing and their expectation is plenty of photos, inside and out. Our job is to deliver that. Top quality photos are essential these days to showcase your home and its best features, and attract the attention of buyers so they want to come see your home. If you include videos, they should, of course, be well done, too. We all know we are marketing a lifestyle, including the neighborhood, not just the seller's house and they should be aware of all that we are doing on their behalf.
Communication
It goes without saying that clear, honest and regular communication with the seller is essential. No doubt the seller has preferences about the form of communication they prefer…text, phone, voice mail, snail mail, email, skype/Facetime…just as you do and it makes sense to have a discussion around this. Lack of communication is one of the biggest complaints sellers have about listing agents and you certainly don't want to be "one of those" agents they talk about at the dinner table or with friends as they bemoan the fact they hired you or wonder why they never hear from you!
Enthusiasm and Interest
I imagine most sellers want to feel their listing is truly interested in their needs and goals, is listening carefully to them, and is excited about marketing their house. If you come across as a ho hum agent they might interpret that to also mean ho hum marketing and lack of real interest in helping them. Thanks but we're not interested might be their response.
Negotiating the Best Offer
We all know it's NOT just about price but terms and conditions as well; sellers may not realize that. First of all they need guidance on what to consider when evaluating an offer, with perhaps even more assistance if there are multiple offers. What should they do when the first offer comes in when they are not happy about it? Should they counter or not? Of course all this is ultimately their decision but some discussion so they understand their options, and the implications of different decisions, is in order.

Some negotiations may be fairly simple while others can be complicated and lengthy. The end goal is to find a win-win situation; we can hopefully help sellers not get bogged down in minuscule issues that can derail the process, keep focused on the larger goal, avoid emotional decisions if possible, and to decide when it might be time to say no.
And as a bonus, throughout the process there is the customer service – how we do things, when, anticipating issues, taking care of the little things, and more.Is YOUR service Gaspworthy?
For more from Jeff, visit http://activerain.com/blogs/jdowler or visit his website http://www.jeffdowler.com/
---
Are you struggling to meet your buyer or seller lead goal? We can help!