Guest blogger Ashley is a super-connector who helps businesses find their audience online through outreach, partnerships, and networking. She frequently writes about the latest advancements in digital marketing and focuses her efforts on developing customized blogger outreach plans depending on the industry and competition.
Typical Neighborhoods Millennial Home Buyers Love Most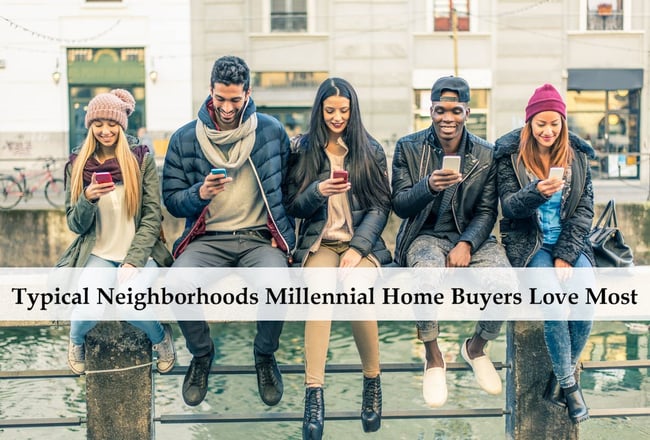 With Millennials (born 1980 to 1995) now making up around a third of home buyers, real estate agents can't afford to ignore them. While they still tend have smaller financial resources than older home searchers, they are a huge and growing market force that isn't going away any time soon. In fact, they are the future of real estate over the next several decades.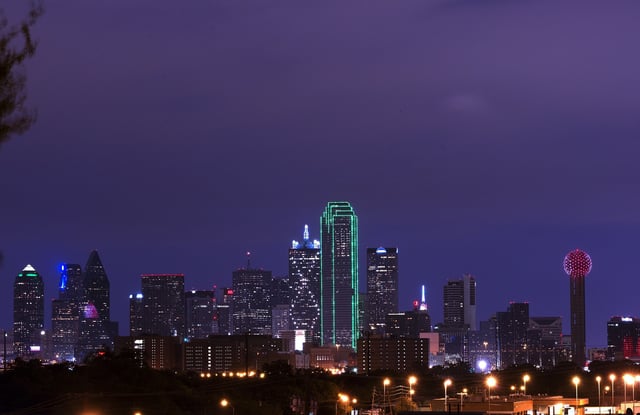 1. Downtown City Dwellers
More Millennials are tending to choose to live in big cities, in or around the downtown areas, than with most past generations in the US. This is a big part of the apartment boom in Dallas over the last 5 years or so - you can now search among 30,000 new apartments in Dallas, many of them popular with Millennials and within 8 miles of Downtown.
Other cities like San Antonio, Fort Worth, and Phoenix, are seeing similar booms due to Millennials moving in. They come for the proximity to upscale city stores, restaurants, stylish malls, and entertainment. They like to be able to get out and walk to worthwhile parks, monuments, and what are otherwise tourist attractions only blocks from where they live.

Not all Millennials fit this category, but many do. They tend to be social, trendy, and involved, and want to live where the action is.

2. City "Enclaves" of Serenity
A second group of Millennials tends to steer clear of the exact city center and high-traffic zones. They are often young mothers who seek great school districts, high security neighborhoods (guards and fences if possible), and proximity to fitness centers and affordable shopping centers.
There are many parts of Dallas, for example, that run in a belt around the city center or are scattered here and there, that fit this description. These Millennials put a higher premium on peace and security and good schools than on night life, but they still want to be within easy reach of the Downtown for occasional excursions.

3. Suburban Millennials
Finally, despite larger numbers of Millennials living in cities than with other generations, ⅔ still opt for the suburbs. The reasons may be the need for more affordable housing, to be near friends and family, or just because they don't fit the typical Millennial stereotype.
Most Millennials who head to the suburbs move to closer-in suburban neighborhoods rather than the outer suburbs. And they tend to buy older, more affordable homes rather than the newest homes, which may be a bit out of their price range.

The inner suburbs may be a "second option" to many Millennials, but it's the closest they can afford to get to city center action. For others, it's a matter of finding a more relaxed environment in which to raise their families.

Homes/Apartments Millennials Love
Millennials will also tend to choose particular types of homes and apartments. As mentioned already, they tend toward older, cheaper homes; but they also tend to choose smaller apartments if it means lower rent - IF these apartments are creative, attractive, and within walking distance of amenities. (Many Millennials don't own a car, so for them, walking distance is a big issue.)
Millennials are driving the apartment market of late. They're the reason over half the market is one-bedroom or studio. And they also demand high energy efficiency and love apartment complexes with pools, fitness centers, and other on-site amenities.

Only by familiarizing yourself with the market trends affecting and/or being driven by Millennials' entry into the market can real estate agents and those selling or renting make intelligent adjustments and employ marketing strategies that will attract Millennial buyers/renters.

With any demographic, it's hard to accurately say they like this neighborhood or that, they prefer this sort of lifestyle to the other. But, while there are always exceptions and Millennials are highly diverse, there truly are discernible trends to do with Millennials and real estate.
---
Want more great real estate advice from your fellow agents?