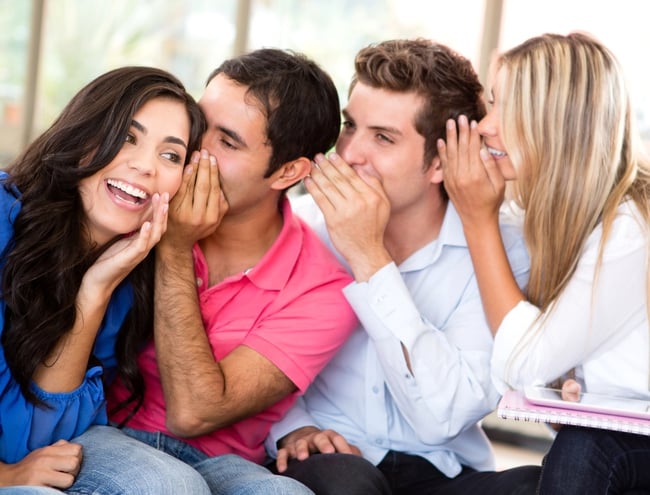 Who's ready for some numbers that realtors can really get excited about? In today's real estate game, who you know and who your clients and prospects know can make all the difference in the world. Never before has this been more true than in the world of referrals. In marketing, this concept is referred to as a "Net Promoter Score" or how likely someone would be to recommend your business to others. Ideally, the higher the score, the more business you close. But how does that work in real estate? We'll get into that and show you how to maximize your referrals with one easy process.

Let's start off with some numbers. According to an article published by Realtor.org, a staggering 57% of first-time home buyers chose their realtor through the suggestion of someone that they knew. It was also mentioned that 39% of all buyers and sellers surveyed, claimed that their agent was through a referral as well. Those numbers are insane but there is an explanation of how this can be achieved.
The simple answer is trust. It's been shown many times across different industries, but especially in real estate, that people buy from who they trust. That credibility and trust can be built with one client but then that client can turn into a huge promoter for you. It can happen more than once too.
By reaching out to your clients on important dates in their lives, you'll showcase yourself as the agent who cares. This will let them know that you are interested in helping them find a home for their family and not just closing another sale.
During the sales process this can be reminding yourself to follow up with painters, prepare an appreciation report, or file tax documents. It is also recommended that you update the client so that they have an up-to-the-minute understanding of what is going on. With this personalized approach, every client will feel as though they are your only focus. That level of devotion will influence your buyer or seller to trust you more and ultimately bring you more referrals.
As you might have read before, we at Zurple proactively created a tool within the platform that allows agents to set future Reminders for themselves. These can be used to remind yourself of important events but most importantly, your clients important events.This can be especially important after the sale has closed.
Following up with clients to see how their move went, congratulating a family on a wedding anniversary, or even checking in to see how the family's child is doing at a new school, are all great ways to position yourself as the realtor who cares. As you know, building personal relationships is the cornerstone of all business (and referrals).
---
How can Zurple help you create even closer relationships with clients and generate more referrals? Talk with a Zurple team member to find out. We'd love to show you how our software builds trust and starts conversations.