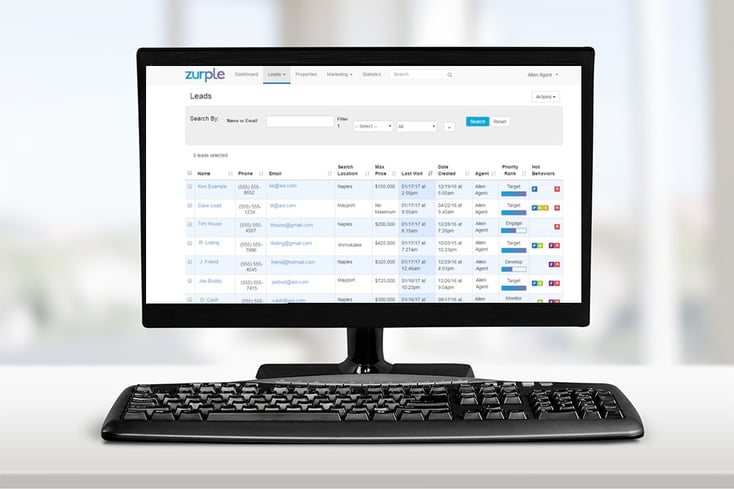 Wouldn't it be great if life could just tell you how to get to what you want? What if it could also do it for you? Now I'm definitely not an advocate for laziness, but I do really like when a system works for you. Well that's just what we did with Lead Priority Ranking. As the newest product on the Zurple platform, Lead Priority Ranking will revolutionize the way you talk to your leads. Ready to find out how a state-of-the-art algorithm will help you close more deals? Keep reading…
Zurple's Lead Priority Ranking will make realtors jobs almost effortless, here's how:
Prioritizes transaction ready leads based on online behaviors


Whether looking at certain properties multiple times, returning to your site frequently, or saving certain listings, your leads have certain interests. Let Zurple target them with specific messaging based on lead scoring.

Gives you actionable intelligence into leads calculated by analyzed and predictive performance

Know which leads are hot, hot, hot, and which need to be nurtured a little longer. You will be able to have confidence that you are speaking to the most qualified contacts through predictive leads.


Provides you with an end-to-end systematized lead management tool that will generate, communicate with, and convert more clients

We're not saying that you can kick back and put your feet up. But by combining automated lead statsues, online engagement analysis, and adaptive behavioral conversations, you'll feel like all the work of lead nurturing is being done for you, because it is!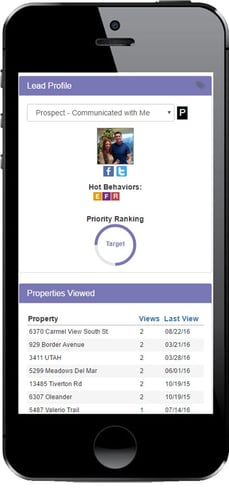 By analyzing online consumer behavior, Lead Priority Ranking will guide you towards your hotter leads and help you gain more clients.
---
So there you have it, a client generating, automated platform to make your life easier. Sounds simple right? Well it is! One of our enthusiastic Zurple team members would be more than happy to give you a demonstration of our high-tech, high-touch solution.