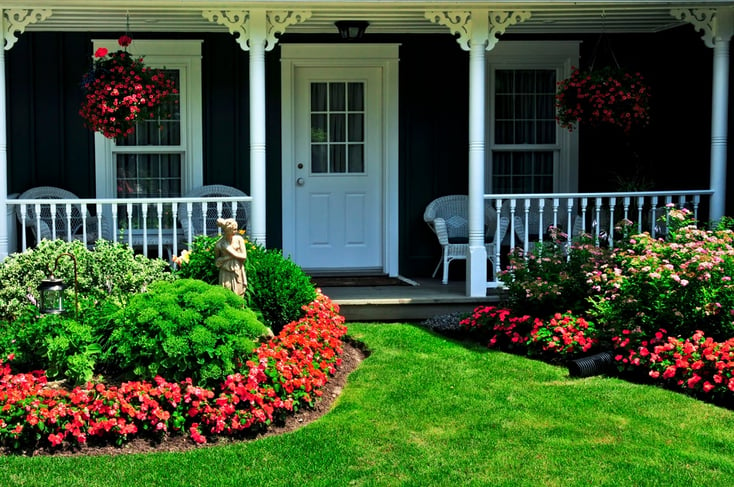 There are many things that bring down the value of a home. Not only do features inside the house itself determine the value, but features in the neighborhood as well. According to the Equality of Opportunity project, neighborhoods define our opportunities. Keep an eye out for these negative features within a neighborhood and within the house when listing a property or even negotiating a transaction with the listing agent.
Neighborhood features that hamper value:
Realtor.com came out with a list of features that bring down the value of homes based on surrounding influences within the neighborhood. Homeowners near these places received a percentage less than the average home in the same county could get.
1.Bad school: -22.2%

2.Strip club: -14.7%

3.High renter concentration: -13.8%

4.Homeless shelter: -12.7%

5.Cemetery: -12.3%

6.Funeral home: -6.5%

7.Power plant: -5.3%

8.Shooting range: -3.7%

9.Hospital: -3.2%
Home features that hamper value:
Not only do neighborhood factors influence a home's value, but the actual house itself can devalue it's final selling price.
Curb appeal
According to the National Association of Realtors, curb appeal sells more than half of all houses that go on the market. If your seller didn't take care of the yard, then there is a good chance that it's going to decrease the value of the home if you don't spruce it up before putting it on the market. This doesn't mean that your seller needs to have the most extravagant yard in the whole town, but simply mowing the lawn, replacing a rotting fence if necessary, and replacing dead or high maintenance plants with ones that are easier to care for can make all the difference.
Turning the garage into a room
According to a poll from Realtor.org, 74% of recent home buyers have said that a garage is one of the most important features. Eliminating the garage by turning it into an office or another room can be a costly change.
Old/out dated kitchen
Making a kitchen "high-end" isn't the only way to increase the value of a home. Something as simple as just replacing old, worn countertops, sinks and cabinets can increase the value of a home.
Old/out dated bathroom
Carpet or vinyl flooring paired with outdated countertops and sinks can be a sellers worst nightmare. Hardwood floors or tile in bathrooms are now a standard. Also consider the toilets. Before 1994, toilets were required to use 3.4 gallons of water per flush. That regulation has since changed to meet a new efficiency standard of 1.6 gallons of water per flush. This could significantly cut the water usage in your seller's home.
Aesthetics
Wallpaper might be temporary, but most people think it is a lot of work to get off and make a room unattractive. Paint that is in need of a fresh coat can also decrease the value of a home. However, that doesn't mean that having a fresh coat of an unappealing color will increase the value, so be mindful of the color scheme that is chosen during a touchup before the open house.
Eliminating a room
Removing a room in order to expand another room will decrease the value of the home. In general, the more bedrooms the home has, the higher the price.
There are lots of factors that go into assessing the value a home. Your seller may not have control over the neighborhood, but you can control the majority of the features listed by working with the sellers to prepare their home to sell. The bottom line is this- if a new buyer is going to be reminded of the past owners, there is a good chance that it is time to upgrade.
---
The most useful information comes from our professional peers. Zurple's
Agent Insights Blog series
provides real estate agent advice for agents from agents.