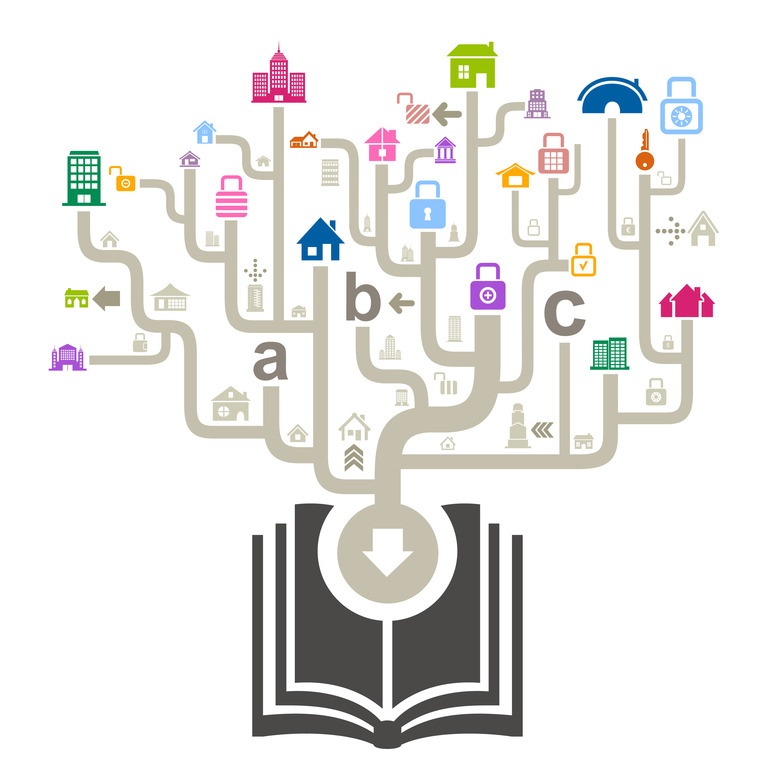 As aspiring real estate agents study for their licensing exam, they begin to realize that while they are getting lots of information on the buying and selling process, they aren't getting much information on how to actually manage and grow a successful real estate business. That's where real estate agent success books come to the rescue! Take it upon yourself to learn how to improve your real estate marketing and grow your business. Please note, links to Amazon are included for each book, but please feel free to look them up at your favorite bookseller.
17 Real Estate Agent Success Books Worth Reading:
---
Your First Year in Real Estate
Making the Transition from Total Novice to Successful Professional
by Dirk Zeller


One of the best starter books for real estate agents has been revised and expanded: Your First Year in Real Estate contains the essential knowledge you need to start off right in today's vastly changed real estate market. It helps you avoid common first-year missteps and get the inside edge that will take you to the top. Real estate expert Dirk Zeller has compiled the industry's proven secrets and strategies that will enable novice agents to hit the ground running and excel from day one. Concise and thorough, Your First Year in Real Estate is like having the top coach right by your side.



The Millionaire Real Estate Agent
It's Not About The Money, It's About Being The Best You Can Be!
by Gary Keller


Take your real estate career to the highest level! Learn three concepts that drive production, economic, organizational and lead generation models that are the foundations of any high-achiever's business. Learn how to earn a million, net a million and receive a million in annual income. "Whether you are just getting started or a veteran in the business, The Millionaire Real Estate Agent is the step-by-step handbook for seeking excellence in your profession and in your life." --Mark Victor Hansen, cocreator, #1 New York Times bestselling series Chicken Soup for the Soul



Success as a Real Estate Agent for Dummies
Make your fortune in the real estate business? Easy.
by Dirk Zeller


Whether you are looking to rev up your real estate business, deciding whether to specialize in commercial or residential real estate, or just interested in refining specific skills, Success as a Real Estate Agent For Dummies has it covered. This no-nonsense guide, with guidance from an industry expert, shows how you can become a successful real estate agent. It provides advice on acquiring the skills needed to excel and the respect and recognition you'll gain through making sales and generating profit. Whether it's lead generation via blogging or social media channels, Success as a Real Estate Agent For Dummies gives you key ways to communicate and prospect in a new online world.



The Honest Real Estate Agent
A training guide for a successful first year and beyond as a real estate agent
by Mario Jannatpour (RE/MAX agent, Louisville, CO)


Are you going to real estate school now? Have you recently passed your real estate exam where you live? One of the drawbacks of most real estate courses and schools is they don't teach you how to succeed as a Real Estate Agent once you get your license. This is the book for you because it will help you hit the ground running once you get your license. Thousands of new Agents have bought this book as they embark on their career in real estate.



The Real Estate Agent's Guide to FSBOs
Make big money prospecting for sale by owner properties
By John Maloof


According to the National Association of Realtors, 86% of new real estate agents don't make it past their first year. The majority give up due to frustration and overwhelming start-up costs involved in the industry. But there is an untapped resource that will help agents take their careers to new heights: the For-Sale-By-Owner (FSBO) listing. Author John Maloof has built a stellar career by farming FSBOs. He made six figures his first year as a real estate agent using his prospecting plan. Now, in The Real Estate Agent's Guide to FSBOs, he shows other agents how they can do the same.



2,001 Winning Ads for Real Estate


The most complete volume of real estate classified ads ever written!




by Steve Kennedy




The most complete volume of real estate classified ads ever written! Cover to cover, this easy-to-use reference is jam-packed with 2,001 winning ads for just about any listing you'll ever have. From condos to mansions and everything in between. Each chapter is broken down by location, size, terms, style and special features. Includes a complete listing of dozens of useful ad tips and a list of hundreds of words and phrases to help you describe even the most difficult properties in just the right way. The new 3rd edition has been fully updated to meet HUD's Part 109-Fair Housing Advertising Guidelines.



Mastering the Art of Selling Real Estate


Industry bible on real estate sales best practices.
by Tom Hopkins


Thirteen years ago, Tom Hopkins, the top real estate sales trainer in the country, published How to Master the Art of Listing and Selling Real Estate - the industry's bible - which has consistently sold well despite information that has become somewhat outdated. But now Hopkins gives a cutting-edge revamp to his still-popular classic. Along with its new title, readers can expect a complete elimination of dated material and inclusion of the most current information on the role of the Internet and computer software needed by every real estate professional. Anyone who's serious about real estate can take charge with the help of this book.



Laugh You Way to Real Estate Sales Success
For Real Estate Agents, Wannabees, UsedToBes & Those Who Love Them!
by Cathy Turney


Top-producing real estate broker and award-winning humorist Cathy Turney shows real estate sales people how to reliably achieve and sustain a six-figure income in this laugh-out-loud exposé and how-to book about the real estate sales business. Whether you are a newly licensed real estate agent, an experienced pro, or someone who wants to learn what Realtors do all day and many nights, you will find this book adds greatly to your success and ability to smile!



Terrible Real Estate Agent Photos
A book of the most baffling property photographs ever taken
by Andy Donaldson

The mantra "location, location, location" often concerns buying a house, but some real estate agents would do well to apply it to their photography. Clearly out of touch with reality, some of the worst offenders should perhaps consider relocating to another industry. Luckily for us, they haven't yet. The mystifying property photographs gathered here are an endless source of confusion, frustration, and, perversely, satisfaction. This one may not teach you in ddepth strategies, but it will be a nice addition to your coffee table collection and will show you precisely what not to do with your listing photos.



Sell with Soul:
Create an extraordinary career in real estate without losing your friends, your principles or your self respect.
by Jennifer Allan

Sell with Soul focuses on helping new agents become competent at their craft, so they can be confident with their prospects and clients. This confidence enables them to stay true to themselves because they will have no need for the Old School prospecting strategies and aggressive closing techniques that force many new agents out of their comfort zone. Readers consistently praise the readability of Sell with Soul, commenting that it reads almost like a novel instead of just another business self-help book. The book is written in a casual voice, with a relaxed style that is noticeably different from the more authoritative voices of the competition.



The Essential Daily Planner for Real Estate Agents:
Catapult Your Real Estate Career in Only 10 Minutes a Day!
by our very own Agent Insights contributor, Melissa Zavala


The Essential Daily Planner for Real Estate Agents is an easy-to-use daily organizer with a unique format that includes six months worth of space for you to record your daily activities and achievements. Endlessly useful, the daily log makes it simple for you to note prospecting, marketing, and sales goals while also including space for record keeping, appointments, and personal notations. The thought-provoking daily motivators offer a starting point for any agents seeking additional direction in their business. So whether you are a novice real estate agent or an experienced top producer, this daily planner will provide motivation, tools for analyzing patterns in your daily and weekly activities, and a record of your accomplishments. It's amazing how much success you can achieve in only 10 minutes a day!



The Art of Selling Real Estate
A veteran agent's journey to success in a rocky real estate world
by Patricia Cliff


In the wake of the housing collapse of 2008, the real estate business has never been more challenging. But for over 35 years--through up and down markets --- Patricia Cliff, a Senior Vice President at The Corcoran Group, has been one of the most successful agents in the United States. In The Art of Selling Real Estate, Cliff offers a career's worth of practical advice that any agent can use right away. She explains how to build life-long relationships with clients as their trusted real estate advisor by becoming the indispensable element in every real estate transaction -- through the delivery of a consistent, authentic, remarkable high level of personalized service.



The Miracle Morning for Real Estate Agents
It's your time to rise and shine!
by Hal Elrod & multiple contributors


This book takes you on a journey into the lives of real estate agent Rick Masters and mortgage professional Michelle Phillips. Rick and Michelle face new challenges as the demands of their industry have left them stressed, overweight, and unfulfilled. Something has to change. They attend an event and meet other agents who have transformed their lives. Although Michelle is optimistic, Rick is skeptical. Little does Rick know, there really is a not-so-obvious secret that will transform your life in just 30 days. Discover it for yourself as you join Rick and Michelle on their life-changing journey. You'll learn how 30 days from today YOUR life and business can be everything you've always dreamed. It's your time to rise and shine!



SHIFT:
How top real estate agents tackle tough times
by Gary Keller


Learn how to react when shifts happen…
Markets shift, and you can too. Sometimes you'll shift in response to a falling market, and other times you'll shift to take your business to the next level. Both can transform your business and your life. You can change your thinking, your focus, your actions, and, ultimately, your results to get back in the game and ahead of the competition. The tactics that jump-start your business in tough times will power it forward in good times. No matter the market-shift SHIFT explores twelve proven strategies for achieving success in any real estate market.



Zillow Talk:
The new rules of real estate.
by Spencer Rascoff


The fact is that the rules of real estate have changed drastically over the past five years. To understand real estate in our fast-paced, technology-driven world, we need to toss out all of the outdated truisms and embrace today's brand new information. But how? Enter Zillow, the nation's #1 real estate website and mobile app. Thanks to its treasure trove of proprietary data and army of statisticians and data scientists, led by chief economist Stan Humphries, Zillow has been able to spot the trends and truths of today's housing market while acknowledging that a home is more than an economic asset. Densely packed with entertaining anecdotes and invaluable how-to advice, Zillow Talk is poised to be the real estate almanac for the next generation.
(Check out Zurple's top takeaways here).



A Real Estate Agents Guide to Offering Home Staging Advice
or how Realtors can use real estate staging to dramatically increase profits and listings
by Barbara Jennings


Become the top listing agent and sell faster with higher profits! Statistics prove over and over that realtors and brokers who advocate home staging services to their sellers get more listings, sell homes for higher prices (17% higher on average) and sell their homes faster - much faster. So it's no wonder agents love home staging and want to implement it in their marketing strategies. Best selling author, Barbara Jennings (Director of the Academy of Staging and Redesign), teaches Realtors (and others) how to give authoritative staging advice to their sellers, recommending professional stagers when necessary and affordable. Any agent looking to add staging advice as a marketing tool to gain a competitive edge and appropriately help sellers at the same time, will love the practical guidance offered in this jam-packed manual.




Real Estate Marketing in the 21st Century
Online Marketing for Realtors
by Gloria Carter


Social Marketing and online presence have been the talk of the town ever since it has become such an essential part of our daily lives. Social media and Internet connect us like nothing else. This is perhaps the reason why Internet and social media has been a target of businesses that are looking to connect with potential clients and customers. Like all other businesses, real estate is also known to benefit from this wondrous platform and the connectivity that it provides. For real estate experts, it is becoming increasingly important to understand how online branding and social media can be done and leveraged for the benefit of the real estate business. This book provides detailed information about how real estate professional can use online branding, social media and local marketing for gaining better returns.
Add these books to your library and get inspired to incorporate new success strategies and ideologies into your real estate business!
What book(s) would you add to this list?
---
There's more where that came from: