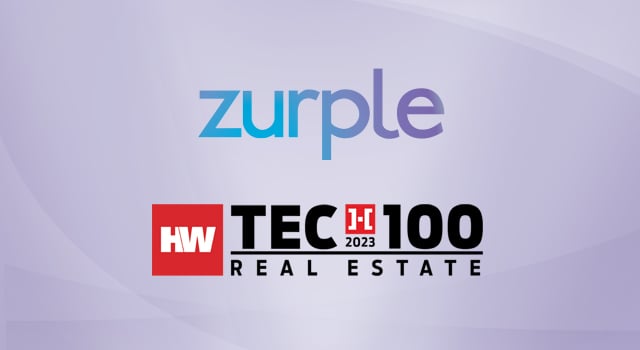 With our inclusion on HousingWire's 2023 Tech100 List, Zurple is proud to be recognized as a business which is "changing the home sales process forever" and "leading the way toward a more innovative and efficient housing market."
Reaching more than 10 million unique visitors per year, HousingWire is a trusted news source for real estate professionals all across North America. For their Tech100 program, a panel of experts, industry leaders, executives, and editors vote on the year's nominees. So it's truly an honor for Zurple to have won a spot on the list for 2023.
Providing innovative software that helps agents make meaningful connections with their leads and clients is at the top of Zurple's list of priorities. Not only do we generate real estate leads for agents, but we also provide end-to-end software that helps them convert those leads into clients, using an intelligent automation that engages leads on the agent's behalf.
We're passionate about equipping agents with the innovative, forward-thinking technology they need to grow their business. To be recognized by HousingWire for being at the forefront of that endeavor provides further confirmation that we're continuing to make our vision a reality.