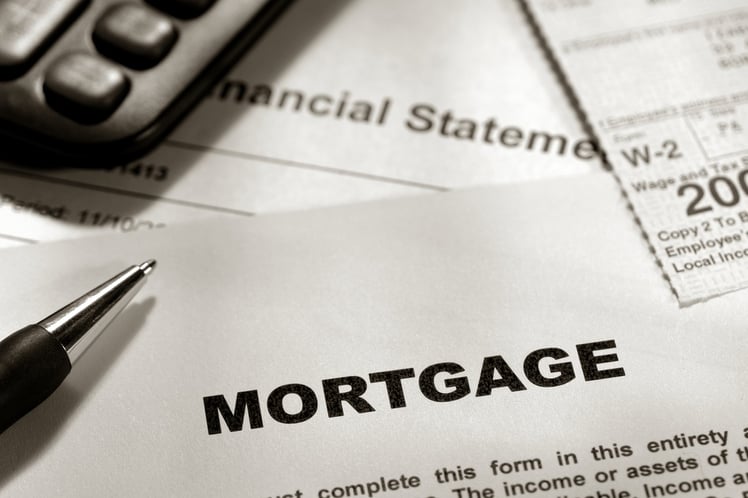 A home is a huge purchase, and it can be intimidating and overwhelming for buyers to figure out how to add a real estate mortgage payment into their budget. There are many unknowns.
It is your job, as a real estate lender, to make the pre-qualification and loan process as stress free as possible. In order to do so, you need to be prepared to thoroughly answer key questions your buyers are almost gauranteed to ask - and by answering those questions publicly in a lender blog, you can generate new business.
But how does answering questions generate new leads? Think about it... your leads are online looking for answers to the unknowns. If you have a keyword optimized blog post that targets your ideal lead and answers those questions, leads who never would have seen your name will suddenly find you very helpful and will be motivated to reach out to you personally with follow-up questions.
Answer these 4 questions to generate more mortgage leads:
What are my mortgage loan options and which type will be best for me?

Write a blog post that provides an overview of the most common loan types, basic information on interest rates and details on which type of loan is best for various loan situations. Be sure to keyword optimize your post to attract buyers in your area for best results (e.g. use keywords like "San Diego home loan options"). Also - always include a bio paragraph that talks about your qualifications (years in the business, successful loan disbursements, etc.) and includes your contact information. Doing so will help you stand out from other real estate lenders.

How long will it take to process my loan?

New buyers have no idea what to expect in terms of time frame. Help them learn by writing a post that outlines the typical loan process, step by step, and providing time table estimates based on your past experience. Also, be sure to include tips on what the loan applicant can do to speed up the process (set paperwork reminders, sign paperwork electronically, etc).

How much does my credit history matter?

This is a huge one, especially for first-time buyers. As you know, mortgage rates are extremely varied and credit score plays a major factor in determining what your loan applicants qualify for. Creating a piece of content that offers insight on how credit ranges impact loan eligibility and provide advice on how to reduce debt and increase credit score will serve as a valuable business and lead generation asset.

Are there any additional costs or fees I should be aware of?


No one likes hidden fees, so put them out in the open! Being honest and up front about any unanticipated charges and fees that may come into play during the home loan process also allows buyers to be prepared and builds trust in your relationship. When you write your post, provide a detailed list of any possible costs and fees that may be encountered and explain what each of them is for, how it's impacted by the total loan amount and any opportunities to save on additional costs based on loan type, etc.
Make your lender blog a space where you can field questions and provide insightful responses - and be sure to post about all common questions you get from multiple leads and clients. Don't forget to brand all of your content and include all your contact information so readers know how to reach you with follow-up questions. Taking this step in building out your marketing strategy will help you attract new business, make strong agent connections and impress potential and existing clients with your level of preparedness.