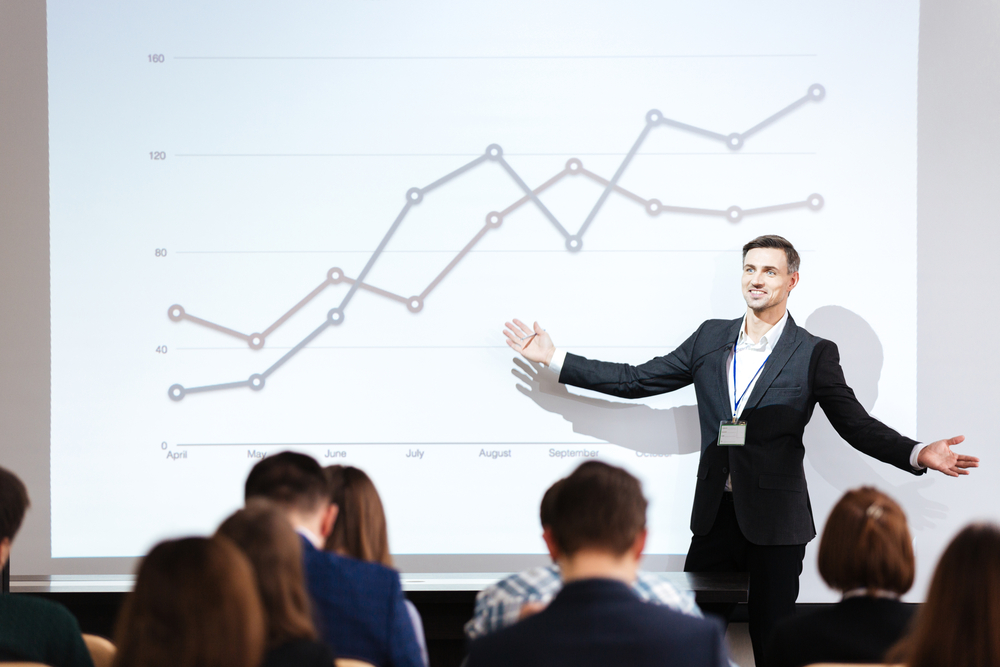 In this article, I will share five of the most valuable hard skills every broker must train their agents on in 2020. These recommendations come after the global pandemic and the necessity to adapt to a digital landscape.
Before we get started, let's review the definition of a hard skill:
Hard skills include specialized knowledge and technical skills. They refer to an employee's ability to perform a measurable task. Examples of hard skills: lead generation, sales, cold calling, local market knowledge, local housing regulations, etc.
A good manager invests in their employees and provides training that sharpens their skills. To be successful, you must work with your agents to create a plan that addressed their developmental needs and overall career goals. When an agent develops their skills through training, they'll learn to work more efficiently and productively, plus you'll retain them as an employee for longer. According to LinkedIn's 2018 Workplace Learning Report, 94% of employees would stay at a company longer if it invested in their careers. This is an important piece of knowledge, but we must face the reality of the uniqueness of the real estate industry.
First, the real estate industry tends to have a lower employment retention rate than other industries. Based on the National Association of Realtor's 2019 Member Profile Report, the majority (36%) of sales agents tenure at their present firm was 1 year or less, with 15% of sales agents accounting for their second year at their current firm.
Second, one-on-one coaching and mentorship are typically very effective ways of training in the real estate industry, so traditional online courses may not be ideal to train your agents. Of course, every student has their preferred method of learn so you should ask your agents the best method to train them.
Third, since the typical agent is likely to leave a brokerage within two years, hiring the right candidate is even more crucial. Don't waste money training agents that will l leave in a few months or a year because you won't benefit from the training. You must vet candidates extensively to ensure they're a good, long-term fit for your brokerage. That's important because you'll be investing in them and want a return on your investment. Therefore, to ensure all of your agents are provided training, regardless of their tenure at your brokerage, we've created a list of free online leaning sources that you can distribute to your team:
The Top 5 Hard Skills to Train Real Estate Agents in 2020
1. Your Business Software Skills
You wouldn't play a board game without reading the instructions, right? The same goes for training agents on the software they use. Training agents on the software they use ensures the software gets used correctly, to its fullest potential, and with less mistakes.
Many brokerages offer a company website, CRM, and/or a lead generation system as part of their employee benefits but not everyone knows how to make the most out of these tools.Some might, but not all agents know how to develop a website, effectively use a CRM, optimize an online lead sources, or even add a signature to their email the RIGHT/BEST WAY. Since these software and channels of communication are replacing human interaction, it's necessary for agents to learn these skills to be successful.
It's possible for an agent to figure it out on their own, but the learning curve is much longer, it causes unnecessary mistakes, takes time away from other tasks, and it doesn't cover all the features the software has to offer. Be a good broker, train your agents on their software and ensure they are fully prepared on their path to success.
2. Analytical Reasoning Skills
The ability to comprehend data and form conclusions used to be a specialized skill, but now it's commonly used. Why? Because digital technology is the preferred channel for business and it tracks data so you can derive decisions. It's difficult or nearly impossible to track traditional marketing metrics like the number of consumers who opened your letter, read your listing flyers, or saw your billboard – but it's possible with email, social media posts, and digital ads.
Teaching agents analytical reasoning skill will give them the knowledge to identify problems and opportunities in data, understand it, and recommend solutions to optimize it or predict behavior. Real estate agents can apply analytical reasoning skills to many facets of both business and real estate. Like I mentioned before, analytical reasoning skills can be applied to digital marketing to grow business but here's some more examples:
Tracking email open rates to optimize email subject lines
Segmenting audiences to send the right message to the right leads at the right time
Analyzing social media posts to determine the type of content to post more often
Increase ROI through digital ads by generating more leads at a lower cost
Assess a lead's website activity to determine if they're hot
Agents can also apply analytical reasoning skills to real estate to:
Compare values of multiple properties for pricing
Generate monthly forecasts based on historic data and trends
Calculate the value of home renovations
Sharing listings that a relevant to the buyer
Analyze consumer behavior to understand where a they are in their journey
The analytical reasoning skills are a pillar to optimization. An agent cannot develop and improve their lead source channels without the skills to understand data. In today's complicated world, humans cannot solely rely on instinct to solve complicated problems - we must rely on numbers and data to make important business decisions.
3. Digital Lead Generation Skills
Due to behavioral shifts to digital platforms – especially during this pandemic - traditional marketing tactics are nonexistent, but digital tactics are flourishing. This shift is more evident in younger generations like Millennials. Coupled with financial hardship, agents and brokers are experiencing difficulties finding and attracting the right (qualified) consumers in the Millennial demographic, and it's worrying them. According to NAR's 2019 Profile of Real Estate Firms Report, "a Millennial's ability to buy a home is the biggest concern among residential brokerages." Since Millennials are the largest group of home buyers, this is very valid concern that you can probably relate to.
So where are these Millennials and other home buyers, and how can you find them? Ideally through repeat clients, customers, and referrals, right? Here's the thing, NAR's Report states, "REALTORS earned 13% of their business from repeat clients and customers and 17% through referrals from past clients and customers." If 30% of your business is through your network, how will you generate new contacts/leads, increase market share, and ultimately scale your business? One feasible and proven way is digital lead generation through Social Ads and Pay-Per-Click Ads (PPC) on search engines, in combination with nurturing strategies via social media, email, and text.
A good digital lead generation system lets you be hands off and frees up time so you can focus on your clients and close deals. With little oversight, your system should consistently feed your pipeline with leads, follow up, and then nurture them on your behalf - with automation. You also want a system that keeps in touch with your lead by sending personalized messages based on their behavior on your website and interactions with your marketing content. The best digital lead generate systems track and use a lead's data to grade them and alert you when they're ready for you to take over. This minimizes your time investment to understanding lead behavior and reaching out to the lead with the right information at the right time.
See how Zurple's digital lead generation system can grow your business today! >>>
4. Cyber Security Skills
Your business operations will continue to digitalis as the real estate industry adopts new technologies, making cyber security skills a top 5 skill to learn in 2020. As a busy real estate professional that works with multiple parties, using various devices to communicate, working with a large sum of money, contact lists, and other private information that could case dire legal problems if released or stolen - making you the perfect target for cyber criminals
A security system is only as strong as its employees. That means you can have a sophisticated cyber security system but that won't stop an agent from opening an email with ransom malware. That is why you must train your agents on cyber security skills. According to NAR's Cyber Crime, Cyber Security, and the Real Estate Professional video, "The estimated (annual) cost of a successful cyber crime attack on a small to mid-sized business was $690,000" and cyber crimes are using many tactics to infiltrate systems. Training agents on cyber security skills regarding phishing, wire fraud, ransomware, and spoofed emails as well as text messaging scams will save your brokerage thousands in the long run.
5. Blockchain Skills
This skill might be a little early, but blockchain should be on your radar in 2020. Blockchain became popular during the cryptocurrency boom a couple years ago due to its transparency among transactions. This technology has become more popular each year, and will eventually permeate into the real estate industry within the next few years. According to NAR's article, What is Blockchain and How Will it Impact the Real Estate Industry?:
"Blockchains are systems that maintain an ever-growing list of records or transactions across a network of computers. These transactions could be anything, like the deposits/withdrawals you make at your bank, or the records that are created when a property is purchased, refinanced, or sold…records added to this list are permanent, and easily audited by all the parties involved."
This infographic from CBInight's article, How Blockchain Technology Could Disrupt Real Estate, does a good job of showing a buyer transaction now vs a blockchain smart contract:
(Source: CBInsight.com)
As you can see, blockchain increases trust between two parties via transparent, independent, verifiable transactions and events that are permanently recorded on a decentralized network. When applied to real estate, blockchain could improve record keeping of title ownership and insurance claims of a property, make legal agreements and smart contracts more efficient through automation, and enhance the security of payments/deposits.
You can bring your agents and your business ahead of the technological curve by teaching them blockchain skills. If you do, test the technology at your brokerage to see if it increases business operations.
Each year brings new challenges and technologies that demand certain skills. Some of the changes will be fads and others will continue to shape the real estate industry for years and years. As the industry deals with the current pandemic by going digital, blockchain, business software, analytical reasoning, digital lead generation, and cyber security skills will increase in valuable, sought after by brokers, and trained to current employees. The benefits from training agents include increased efficiency, effectiveness, productivity, a clear understanding of processes and purpose, and employee retention along with less mistakes, and time spent on the learning curve.
Which skills will you train your agents or employees this year? Download and share our list of free resources for the 5 skills listed in this article:
---
Need to generate seller leads while during this pandemic?
Click below to learn more!