It's Halloween. Today is a good day to stay in and relax. We have compiled a list of movies that you might find some value in, as real estate agents. These films are not likely to improve your career in anyway, but they will at least be entertaining.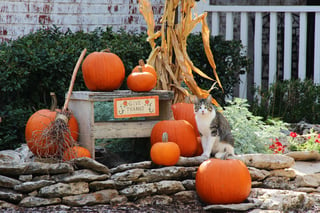 Let us first start off by saying that this is definitely not one of Eddie Murphy's greatest hits…however, it is a movie about a real estate agent. The wife in movie has just acquired a new listing, and it is the titular haunted mansion. Each ghost in this film pays homage to the original Disneyland ride. It is worth going to Blockbuster and renting a VHS copy…if you don't live near a Blockbuster, the next few movies will be a better choice.
Based on a true story, this classic is about the haunting that occurred when a family moved into their suburban home in Long Island, New York. If you are not a member of the Long Island MLS, you have nothing to fear. This film has been remade a few times throughout the decades, but you can never go wrong with the classic.
Speaking of classics, Poltergeist was also remade recently but you are better off with the original. A poltergeist is a specific type of supernatural being that is associated with house hauntings. This is another movie about a family moving into a suburban home…this one was built on a Native American burial site. The special effects were great for its time, and delivered genuine chills despite the PG rating.
This is underappreciated animated film that did not come out of the Disney or Pixar studios. This is about three kids who encounter an old house that seems to have a life of its own. It has a delightful sense of humor and imaginative visual frights that tell the story of the monster house. Surprisingly, the film is very touching and heart-warming by the end. If you are a fan of movies like Nightmare Before Christmas or Beetlejuice, this may be right up your alley.
This is a recent addition to the horror movie genre, inspired by the events of The Amityville Horror story, except this takes a few creative liberties that enhance the story and scares. There is more of a focus on the people inhabiting the home, with the inclusion of extra supernatural elements not present in the original story. If you are a horror film fan in general, The Conjuring is a film you should add to your library.
---
We hope you have a safe and happy Halloween!