In this week's Agent Insights guest blog, we've got some great advice from Amanda Thomas, a Broker / Owner (and fantastic blogger!) from Plano, Texas. In this post, Amanda shares 8 avoidable real estate agent mistakes rookies make early in their careers. Heed Amanda's advice and avoid your own agent mishap! This content was originally posted in Amanda's Active Rain blog.
Here's Amanda: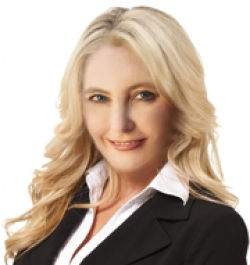 Although the Code of Ethics serves to guide all Realtors toward best practices and the fair treatment of our clients, our colleagues and the public - there is notably quite a bit to learn when a rookie is getting started in the business. From software to field protocol, handling oneself professionally takes time and practice.
Gaining knowledge and wisdom takes experience. The good news is that we can learn from the experiences of others and leapfrog over the rookie learning curve. Consider the following list of 8 common rookie mistakes and learn how to avoid them.
Failing to Ask the Buyer's Lender for a Good Faith Estimate (GFE)

A Good Faith Estimate (or a cost worksheet) will help prepare the buyer for the amount of money she will need to bring to closing, ballpark closing costs, provide parameters for seller concession amounts, and estimate monthly payments. Never assume a lender has provided this to the buyer. Ask for it (on behalf of your client) BEFORE making an offer to keep from leaving any money on the table (over-requesting closing cost assistance) or finding out past the point of damage that the buyer cannot afford the monthly payments for the offer she intends to make.




Presenting an Incomplete or Error-Filled Offer

If you are new in the business, it is a good idea to have your Broker, supervisor, or mentor review any paperwork BEFORE you present it to your client(s) for signatures. Nothing diminishes confidence in a relationship more than written mistakes. Having to re-do paper work could cost your client the home she wants. Presenting a clean, complete, solid offer that the seller can simply countersign and execute is a badge of professionalism that every Realtor should wear.




Badmouthing the Seller / Listing Agent / Listing Broker to the Buyer

Whether during showings, or in the midst of a transaction, negative speculation about the seller or listing agent can only work to create harm in the transaction. An insecure agent may be tempted to leverage her position in her buyer's eyes, but posturing in this manner usually returns either directly or indirectly to create ill will and poison an otherwise healthy transaction. Beware the sword in your hand. The head you sever may be your own.




Mistaking "Fighting" for Negotiating

The insecure ego of a newbie agent can cloud perspective. The desire to impress a buyer and gain leverage in a transaction is powerful motivator. Getting caught up in the momentum of proving one's "powerful negotiation skills" is akin to backdraft. A good negotiation ends with a double win, not with sucking the oxygen and good will out of the seller, escrow officer, title company, or lender.




Attempting to Negotiate Past The Deal

Sometimes it is the buyer, and sometimes it is the buyer's agent. Either way, over-requesting concessions, repairs, or other accommodations can quickly erode into hostility between parties and cause agreements to unwind. One school of thought suggests that 'you don't get if you don't ask'. While true, a professional knows the difference between asking and negotiating.

All a seller EVER has to do once they agree to sell -- is to sell… They do not have to contribute to closing costs or do repairs or agree to any changes to the initial sales contract. A buyer's expectations should be managed up front so that the responsibility for discovery and acceptance lies squarely on the buyer's shoulders. By all means, if you want to see a reasonable seller blow up, get nit-picky. Send the seller a copy of your buyer's inspection report and demand that they fix everything that isn't perfect. Get trivial and try to split hairs or criticize repairs that the seller has kindly had done... and then stand back and prepare to see the fur fly. The art of negotiation dictates that something must be given in return for getting.




Failing to Timely Deliver Earnest Money and/or Option Fee

A buyer's agent who fails to deliver the option fee robs their client from having an option period, and puts the earnest money at risk. A buyer's agent who fails to deliver earnest money puts both the earnest money and contract at risk. It is the buyer's agent's responsibility to collect the funds from the buyer and deliver them to the title company or seller as instructed.




Failing to Relay Title Commitment, HOA, and Other Important Documents

Agents who lack transaction experience may forget that they have an obligation to relay documents to their buyers for review and approval. This includes title commitment to HOA bylaws, deed restrictions and survey information, TREC promulgated forms provision for a review period in which the buyer may consider the information, and object to anything if needed, without risk to the earnest money. Equally important, a buyer's agent should have eyes on a preliminary HUD statement prior to closing, and help audit for credits and charges. Title companies and software are not perfect. Often, a diligent buyer's agent is in a unique position to help catch errors and oversights in the coordination between parties.




Approaching the Seller Directly

One of the ultimate lessons many rookie agents learn the hard way is to honor the agency relationship between listing agent and seller. Although it can be tempting to strike up a conversation directly if the seller is present during showings or a final walk through, doing so can bring tremendous risk and hostility to the transaction. Real estate transactions benefit from the emotional filtering representation brings to the table. Professionals recognize and respect boundaries and understand that good timing and protocol can diffuse and/or eliminate needless drama and chaos.
Amanda Thomas is a Broker / Owner based out of Plano, Texas. She is dedicated and passionate about providing quality service and emphasizes a timely, reliable performance coupled with accountability and enthusiasm. Amanda provides her clients with the information they need to make real estate investment decisions throughout changing market cycles. You can visit Amanda's website at providencegrouprealty.com
Want more like this? Check out all of our Agent Insight's posts!


---

Like this post? Check out our free 37 page Agent Insights eBook!


---

Do you want to be the next guest blogger in our Agent Insight series? We want to hear from you!