Agent Insights - In this edition of Agent Insights, Tom Horn, a Real Estate Appraiser in Birmingham, AL gives us insight on a few mistakes agents make and how to avoid them. Included here are the first 5 mistakes, but please be sure to check out his blog to read the next 5.

Are you a new real estate agent? Are you unsure about the appraisal process? If you answered yes to these questions then this post is for you. There are numerous potential appraisal mistakes new agents make but by becoming familiar with the items discussed here you can reduce the chances of having negative appraisal related issues with your listings. I'd like to hear from you with any other questions you may have so leave a comment on my blog after reading.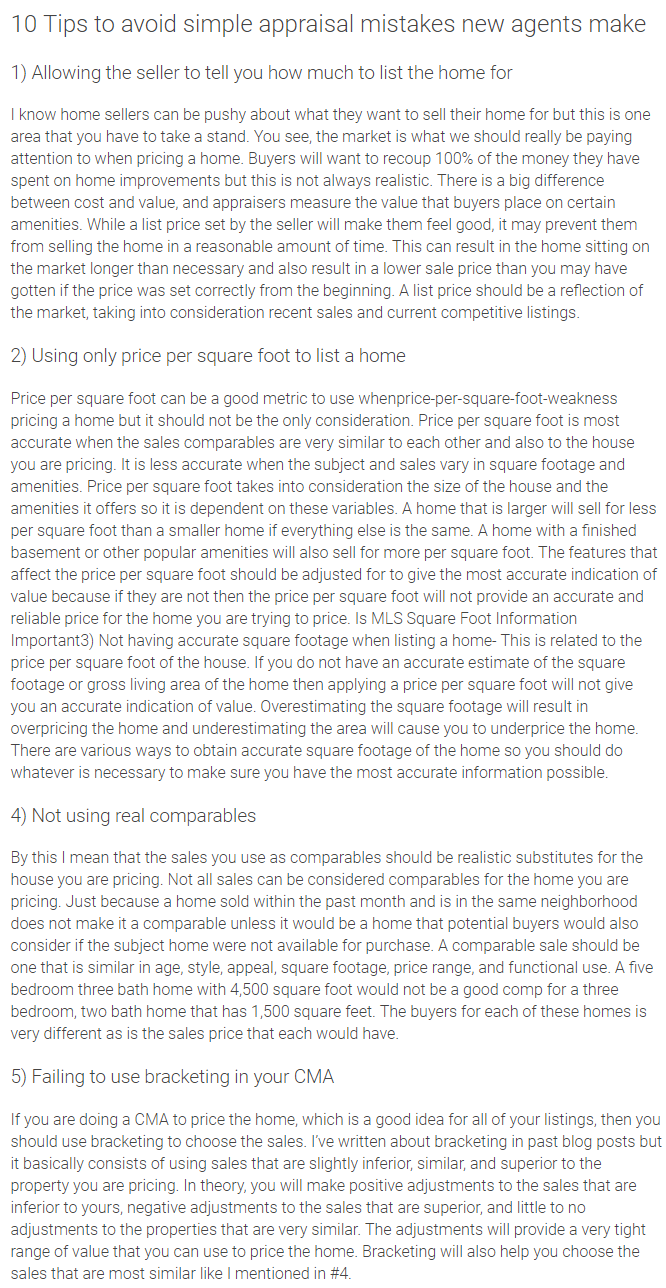 ---
Want more great real estate advice from your fellow agents?