In today's Agent Insights - Richie Alan Naggar, a Broker at Ran Right Realty in California, talks about 7 common ways to reverse sell yourself - that is, to make mistakes that cause clients or potential clients to re-consider working with you. Read this post to learn how to keep business - rather than turning it away.
Here's Richie: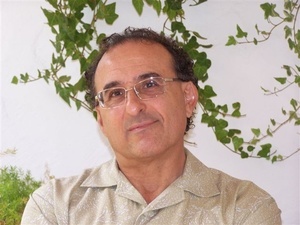 If you have ever made boo-boos, personal or otherwise, then you have unsold yourself. What does that mean? It means you have caused others to take a look at you and take a step backward. It means your personal brand and stock just took a dip.
Depending on how you handle the faux pas (or worse) will determine how far you fall.
There are many ways to undo or reverse sell yourself and ruin your image.
Here are a few common mistakes to avoid when selling your real estate services:
Try not to talk too much


Sometimes, silence is the answer - and if you keep talking, you will kill your own deal. I've blogged about it, but (ironically enough...) enough cannot be said about this topic. I run into it wherever I go and it took me years to learn when to shut up.



Steer clear of excessive advertising


There is such a thing as too much advertising. Constantly being reminded about how great you and your company are and how you are worshiped by all your clients, past and present - can be a big turn off to a new inquirer. Tooting your own horn is risky business.

PRO TIP: Provide your seller leads with a free guide on stress-free home sales
Instead of in-your-face advertising, try incorporating real estate inbound marketing tactics and help your leads see your value.





Don't be pushy

Being pushy is not an attractive personality trait. If you know you are right and you want the deal, but the other person is not quite where you are at - give them time to come around and provide helpful information, but don't be overly aggressive. If you go for the overkill, you will reap what you sow.



Keep your negative opinions to yourself


Never talk about anyone else in the negative to a client or associate. The things you share say a lot about you - and talking badly about others aptly demonstrates that you cannot be trusted.



Avoid competitor-bashing


Never put down competitors to make yourself shine. You should shine on your own merits! Explaining that someone else is the wrong choice illustrate that you are as the right choice can be a disaster for you.



Make sure you know yourself...

Know how you come across to others. Be open and inviting to feedback and input. If you are non-threatening, people will approach you and will want to help you. Dress, talk and act accordingly and you will attract new clients - not repel them.



...but don't be a know-it-all

Don't act like you know everything - you don't. Pride and arrogance will lead to false results. This is "unselling" at its finest - and it will finish you off.
Be aware of your approach and avoid these common "unselling" techniques to reduce your risk of turning away business.
To learn more about Richie, visit his website: pearlsforthesoul.com
---
Want to learn more from other experienced agents?