In today's
Agent Insights
- Lisa Fettner - a registered Real Estate agent and Vice President of Referral Agent shares the secret to a succesful referral-based Real Estate career.
Here's Lisa: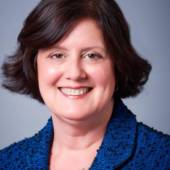 As a Real Estate agent, you are always looking for ways to connect with new clients. You may consider ads, bulk mailings, postcards, cold calls, but one of the keys to new connections—and it's an easy one that doesn't cost you anything– is just making sure that everyone you come into contact with knows what you do for a living!
Family
Your close family already knows you're in real estate, but do your cousins? Do your brother-in-law's parents? Not only should family both close and far flung know you're an agent, they should have you contact information so they can refer you to their friends, family, and associates. Consider creating a brokerage holiday card or newsletter to send out (with your contact information included of course). This will casually remind everyone what you do. When you get an amazing listing or have a funny story from work, post it to Facebook. Use family reunions, birthdays, and similar get-togethers to offer your expertise to anyone who needs it.
Professional Network
As an agent, you probably already have relationships with lenders, home inspectors, contractors, etc. that lead to referrals. But other professionals have potential as leads as well. Attorneys, accountants, insurance agents, financial planners: the people in these industries deal in real estate on occasion. If you've made sure all the professionals in your circle know you're willing and able to serve, you open the door to new clients. Provide these individuals with business cards; check in with them monthly via email or phone; take them for coffee to brainstorm how you might help one another's businesses grow.
Casual Network
Don't forget your more casual associates: The cashier at the grocery store. Your hair stylist. Your children's daycare provider. Your dry cleaner. All of these people could become clients, or may refer you on to their own networks—but they can't if they don't know you're an agent in the first place. Carry business cards with you wherever you go and don't be shy about offering your services in return (especially when accepting services from others). In places like coffee shops, libraries, and community centers, consider posting a flyer with business cards attached to reach people who are considering buying homes in your area.
These are just a few ways to "make sure everyone knows what you do," which is a major factor in creating a succesful Real Estate career built on referrals.
For more from Lisa, check out her Real Estate blog here.
---
Want Everyone Online to Know What You Do?