In today's
Agent Insights
- Hannah Williams - a Re/Max Realtor in Northeast Philadelphia & Bucks County, explains why agents don't always need to bend over backwards for clients. Hannah shares her experience of a time when she didn't fire a client soon enough!
Here's Hannah: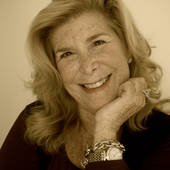 How many times is it okay to show a client the same property? I found the answer to this question the hard way.

I had a client who requested a first floor condo, however these are not easy to find. I showed him one that needed work. He said he liked it and asked if he could bring his contractor son back, I agreed. We all went back to the property and he said the price was too high for the work required. He asked to notify him if any additional first floor fixer uppers came up.
A few weeks later another first floor unit came up in another development. We went and looked at it and of course he wanted to bring his son the contractor back. We scheduled an additional appointment. His son said this one is great! Now there was a lock on the gas, but the unit had air conditioning, heat, and a working electric oven. It was a good deal for the price. We were there for about forty five minutes to an hour.
The next day he wanted to see it one more time before he put in an offer. I took him over and showed him the complex. The pool area which is on the Delaware river. The club house where there were people sitting watching TV. He knew a man there and they started to talking. I said see you have friends here already! He liked it but wanted to be sure there were no dogs as he had a bad neighbor with dogs. I explained no dogs were allowed not even to visit. We looked at the condo again and he said he wanted to make an offer and would meet me at the office the next day. He just wanted to think about one more day .
The next morning he called he met me at the office. I explained the entire process to him in detail. I was there with him on a Saturday afternoon for over four hours. He wanted the condo rules and regulations. I explained why and when he would receive them. I was very patient and he was insistent, I continued to explain the process until he finally understood. I gave him a copy of all the papers he signed on the spot (since he did not have any Internet). I then sent the signed papers to the listing agent.
Fast forward, we finally come to an agreement on price after weeks of negotiations. He has seen the property several times with a contractor and is buying the property "in as is condition." Now he gets his girlfriend's Real Estate agent involved. He wants to test everything and wants to bring his contractor in again. I explained I was sick and could not take him today. He starts screaming that I should call another agent to take him!
It is 100 degrees out on a Sunday afternoon. I just had been discharged from the hospital (I had a reaction from antibiotic and was told by my doctor it would take 2-3 weeks to get out of my system). My doctor said, I needed to rest. I laughed and said I needed to work. He told me he would give me a doctor's note. I told him I am self-employed. The note would be to me anyway.
A few days later I took the client and his son back to the property again. The son hugged me and apologized for his dad, and told him make the deal, "It is a good deal for you, I've told you this before, now initial the papers and give her the money or move on, I am not coming back again."
Without signing, we all left the property. I went home and fell into a deep sleep around 4 pm, he called back at 9 pm, I thought it was the next day . He said he wanted to sign for the apartment, I agreed to meet him the next day at 1pm at the office, as I had other appointments. He was there at 12 pm gave me a certified check initialed and we went over everything again. I asked him if he was sure this is what he wanted to do he said yes. I sent a copy of the check and initialed agreement to the other broker. This was a Friday afternoon .
Monday morning he calls me and tells me he has bad news. He wants his check back he wants out of the deal. He is going to buy a place with his girlfriend, as this other place does not allow dogs. I refused to give him the rules for the condo give him his check back. Well needless to say my head is spinning. I said fine, he will have to sign a release but the seller may want to wait until he reads the rules & regulations. The other broker has to release his money. He calls me a liar and says I have his check.
The next day I call him and tell him to come in and sign the agreement of sale release and I will get him his check back . He says no he wants the house . I told him he called me and the other broker and canceled the sale . He said yes and he canceled the check too . He wants to go back in and test everything and make sure it works . I took a deep breath and told him if he canceled the check he was no longer in agreement . He needed to bring me a new check . He said not until he went back and checked everything again.
I called the other broker who asked permission to call him. I explained that I was told he canceled the certified checks if he wanted to deposit them and check if he did it was on them. He called me back and said the man was totally unreasonable. He was putting the condo back on the market.
I called the buyer back and told him to find another agent. I no longer wanted to work with him.
Quite frankly I am always honest with my clients. I will bend over backwards for them, but this man was not worth it. Let him torture another agent. I take my fiduciary duties seriously. I had worked with him for months and have a buyer-broker contract, but the money is not worth it.
When trust is lost and the client becomes disrespectful and abusive it is time to say goodbye.
This is when it is time to say find another agent!


For more from Hannah, check out her website here and her Active Rain blog here.
---
Need more juicy Real Estate stories?