In today's Agent Insights -Joy Daniels- a Real Estate Agent with Joy Daniels Real Estate Group, Ltd. discusses the importance of making phone calls your strength and being mindful of how you speak to people.
Heres Joy: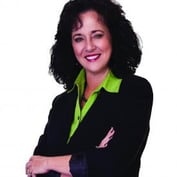 Recently an agent in my office shared a story that could serve as a small reminder for all of us who work with and for others. Phones are such an important part of lives . . . so we need to learn to use them wisely.
One of my listing agents recently had to pick up the phone and call an attorney. She was nervous because she was reaching out to a complete stranger and hoping to find someone who would understand her problems. This was a process that she did not have a ton of experience with. She didn't know what they would ask her or how "intrusive" they would be? How much would she have to explain? Would they take advantage of her? Lots of unknowns and unknowns can lead to fear.
Luckily, the moment she spoke to the attorney's office, she was instantly put at ease. The receptionist definitely had a system and confidence and warmth that calmed her nerves and the more they spoke, the more relaxed and comfortable she became. So, the first part of that call went well. Within only a few hours, the attorney called her back, so she was initially impressed with their prompt response! The attorney, however, turned her off immediately with abrasive behavior and a defensive tone. While the attorney warmed up throughout the conversation, it was too late. Her earlier tone and "quick to judge" attitude had made a lasting impact. She was not a good listener, and it took her awhile to start listening and assess the situation as it truly was. My friend was not impressed and knew she would not be calling that firm back again.
The point to this story is that it really made her take a hard look at how she talks to people when she first connects with them.
She imagined all the people that she spoke with during the year and wondered how many of them are nervous, tentative, suspicious, or maybe just plain scared to speak to someone. People move because they are getting divorced or are in financial difficulties and for many, many personal and sometimes difficult reasons. For the first time, she could really put herself in that initial caller's shoes and it made her think differently. What we can probably all assume is that people, by their very nature, are suspicious and have reservations...people fear the unknown! So, unless it's a really strong personal referral, just assume that they have some fears and hesitations.
She uses 5 little words in her initial phone call to people and she has been using those 5 little words for many years and it's because they work: "How can I help you?"
"How can I help you" asked in a soft but friendly way starts to put people at ease! Many of us: from receptionist to agent have to make important and first impressions on the phone and how you approach that call will be the stepping stone to how they perceive you when you walk in their door (if you get that far)!
Think about these areas of your initial call:
CONTENT:
What you say and how you say it is important.
COMPASSION:
Are you a good listener, empathetic in your approach, speaking with a smile, giving people the time they deserve?
CLARITY:
Are you clear in what you convey to people...do they understand you?
CONFIDENCE:
Do you come across like you know what you're doing and build their trust?
CONTROL:
Without being bullish, do you have control and guide the conversation? Do you have good systems and a process so people know that you've done this before and feel comfortable with your guidance (most people want you to guide)?
COURSE:
Set your future course. Did you set a plan for what's going to happen next? If so, do you follow through with that plan?
Is the phone friend or foe? That could be an important question that could lead you to a few more sales this year! Just like a home's curb appeal doesn't start at the curb (but online), your sales presentation doesn't start in their house or in person...it starts on the phone and all the other ways that impressions are made, good or bad! :)
For the original post and more from Joy, visit her website www.joydaniels.com
---
Are you struggling to meet your buyer or seller lead goal? We can help!