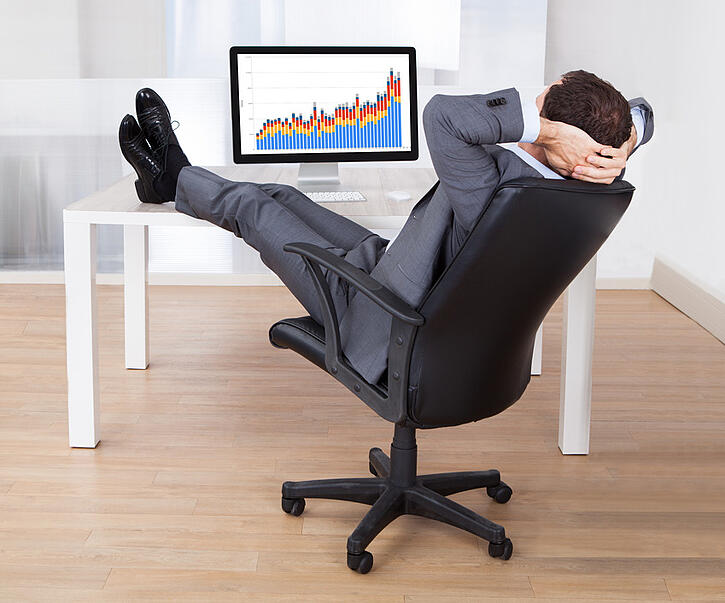 There are so many real estate technology tools available today to help you automate time-consuming manual processes, like call screening, responding to emails and sending marketing campaigns. Are you taking advantage of these tools?
If you're like most agents you probably struggle with this concept. On one hand, automated processes are great because they free up your time to focus on face-to-face client interactions. On the other hand, when you automate things, they are, to put it bluntly, out of your control. Is the risk worth the reward? In some cases, the answer is definitely 'yes,' but not all automated tools are created equal. So how do you decide?
Consider these three factors:
Is the process your automating meant to be automated?

The bottom line is – some elements of business are easier and more logical to effectively automate than others. For example, unless you have a trusted assistant, it's probably not wise to allow a third-party call center to manage your business calls.

Real estate is a complicated industry and without the right expertise, a call-center rep can easily botch a potential transaction opportunity with a real estate savvy lead that is looking for an investment property. If you do choose to automate your phone correspondence, make sure you have a trusted partner who knows their way around the business and can boost your credibility managing your calls. If you don't have a right-hand man or woman available to help – it's best to manually manage things yourself that require your expertise and are critical to your business.



How customizable is the automated process?

Is the automated system your considering a blanket one-size-fits-all solution that is provided to both Mary, a Southern California agent and Joe, an Alaska agent - or can you customize the tool to match the specific needs of your business?

Automated social media content creation tools are a great example. J

ust putting stuff out there isn't enough – you need to be relevant to see results.

If the system is posting miscellaneous data about national real estate trends, the response you get from your leads is not going to be nearly as valuable as a system that is catering specifically to your hyperlocal area, promoting your listings and targeting your lead demographic. That said, if you are considering automation options, make sure they are capable of catering to your unique business needs.



Is automation differerent than hiring a trusted assistant to manage the process?

In most cases, the answer to this one will be yes, absolutely. Maybe you use automated drip email campaigns that are pre-structured and triggered by generic actions or maybe you use a single-message autoresponder. Those tools are not going to provide personalized, relevant messaging.

But there are some solutions, like Conversations by Zurple, that are built, optimized and managed by humans, which means you get a whole team of professionals working on your behalf at a fraction of the cost of one assistant.
When you are ready to consider a new tool, ask yourself these questions before you hand over your credit card so you know what you're getting yourself - and your leads - in to.
---
How does the home search process change for
your leads when you use Conversations™ by Zurple?