I know that Millennials may get a bad rap. However, they will be the largest generation of first-time home buyers EVER. It's imperative that brokerages begin learning how to attract, convert, and work with this clientele. One way of doing so is by hiring millennial agents. Younger agents can bring a fresh perspective and help your team gain a deeper understanding of this generation's attitudes towards home buying. So as the saying goes, if you can't beat em' join em'! Start recruiting highly qualified, tech-savy agents to your brokerage firm by following these tips.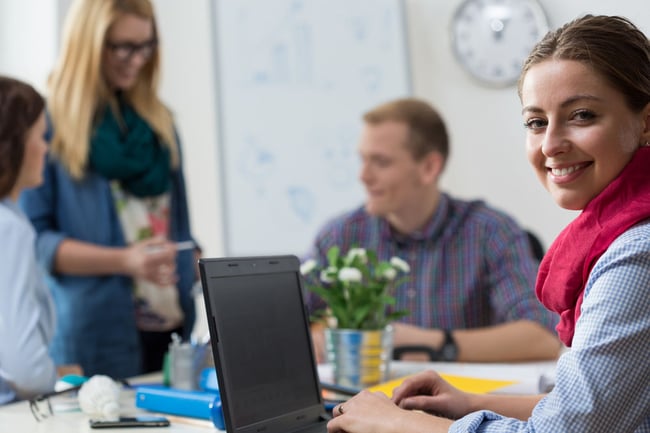 Follow these 5 Tips to Recruite Millennial Agents & First-Time Home Buyers to Brokerage Firm

If you'd like to recruit tech savvy agents to your brokerage, be sure to be using the latest job search engines and social networking platforms. The most qualified candidates will prefer spam free, user friendly sites such as LinkedIn and Facebook for Jobsearch.


Start Conversations Online

Join young real estate professionals Facebook groups for your target markets such as Young Real Estate Professionals @yrepchicago or SDAR's Young Professionals Network @sdarypn.


Make Your Business Transparent

Corporate bureaucracy and communication barriers are huge turn offs for Millennials. Structure your brokerage's website with photos of team members and pictures from recent events. If you work for a large brokerage firm, make it clear that they can still make an impact.


Mention Impact

Millennials prefer a flat or non-hierarchical corporate culture. We were the first to experience a new style of parenting that allowed us to make decisions with our parents. Mention during the first interview that if they were to join your team, they'd have the opportunity to impact your business and clients. If a new agents feels as though they're at the bottom of the totem poll, they might be quick to switch brokerages.


Offer Flexibility

One Forbes study found that 92% of millennials prefer to work remotely. Another Forbes study found that millennials will choose dog friendly companies over others when all other considerations are equal. Being flexible for outstanding candidates may proof worthwhile in the long run if you outbid a competing brokerage.



Millennials have changed the way we shop, travel, communicate, and buy/sell a home. They will continue to impact the Real Estate market, as the largest group of first time home buyers. Make sure your brokerage is prepared for this major shift in clientele. Zurple communicates with clients the way millennials prefer: instant gratification. Zurple's Conversations software sends leads intelligent, personalized email and text messages within the first five minutes of their inquiry. Each reply is data-enriched and relevant to each lead's specific inquiry, making it impossible for lead's to detect automation.
---
Make sure your brokerage is ready for the future.