One of the biggest pitfalls of highly qualified agents is spending too much time finding leads, but not enough time nurturing them. Inman says agents should follow the 80/20 rule, 80% of their time nurturing leads, 20% of their time finding leads. Think about your last in person purchase: Did you buy from the attentive store clerk who guided you through the entire purchase process? Or the clerk who simply greeted you, but then moved onto other customers? We've identified 7 common lead nurturing mistakes so that your leads make their final purchase from you!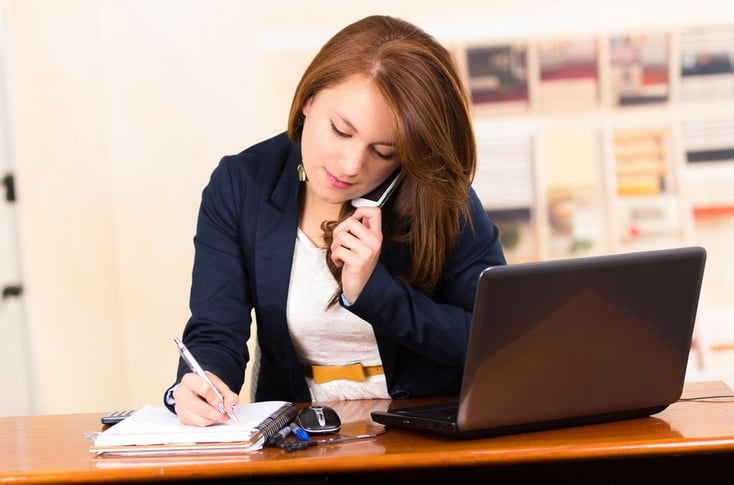 Get Leads Through The Sales Funnel By Fixing These 7 Mistakes:


Mistake: Not Understanding a Lead's Needs

Unfortunately the technical age has made consumers well acquainted with instant gratification. Clients may expect you to already know their price and neighborhood preferences.

Solution: Start Tracking Leads' Search Behavior

One of Agent's biggest struggles is getting online leads offline. By tracking leads behavior on home search sites and social media channels, you will know what leads want from the first conversation.

Zurple tracks lead search behavior on your own personal home search site, as well as Zillow, Trulia, and Realtor.com and provides you (the agent) with a complete profile of their search behavior, including the lead's location, property preferences, and every search preformed. You can demo Zurple here.
Mistake: Spamming Leads With Emails

Leads will be more likely to open your emails if they believe you wrote it or that it contains personalized information.

Solution: Send Personalized Emails:

Try a more robust program for your email campaigns or adjust your current emails by following

these tips

.

Zurple's Conversations™ sends intelligent, personalized emails to leads based on leads' previous home search history, learn more about Conversations™ here.
Mistake: You Call At the Wrong Time

If every lead you call has no idea who you are, converting those leads into customers will be an ongoing battle.

Solution: Be More Considerate

Make sure you have a viable reason and conversation points to discuss before making the first call. Also, be sure to call only during business hours or times the lead has identified they are free.

Zurple analyzes lead search behavior and identifies the proper time to call a lead. See how Zurple lets you know when the right time to call here.
Mistake: You Try To Call As Many People As Possible

Nobody likes phone solicitors, make sure you aren't turning your office into a phone bank. Leads can also sense whether your call was one of many.

Solution: Spend More Time Online

Spend more time marketing your business online. Having a strong social media presence, high search engine rankings, and positive reviews will make sure leads are coming to you.
Mistake: You Stop Contacting a Lead (because they aren't buying/selling right now)

In Real Estate, there is no such thing as a dead lead. A cold lead may turn into a loyal client and referrer years later.

Solution: Treat Each Lead Like a Loyal Customer

Even if a lead has never converted to a client, continue sending email newsletters, open house invites, holiday cards, etc.Your continued kindness will be remembered months to years later.
Mistake: You Aren't Extending an In Person Meetup Soon Enough

Most agents are people oriented by nature, don't wait till the last minute to utilize your best skill set!

Solution: Extend a Personal Invite Sooner

You already know Real Estate is a people business. Extending a personal meeting before other agents will show you are eager to get the ball rolling.
Mistake: Your CRM System Isn't Functioning Properly:

Staying organized is extremely important for agents. Make sure you are able to quickly reference leads' entire profile.

Solution: Update Your CRM System or Get a New One

Finding a more user friendly CRM system will make it easier to stay on top of leads. Alternatively, if you don't have enough time to maintain your database, hire a professional to manage your system or a temporary analyst to get you organized.
Lack of qualified leads is the number one reason newer agents fail to make it in the Real Estate business. A common newbie mistake is focusing solely on quantity of leads. Be sure to keep your business healthy in 2017 by focusing on growing and maturing leads.
---
Take the Leg Work Out of Lead Nurturing