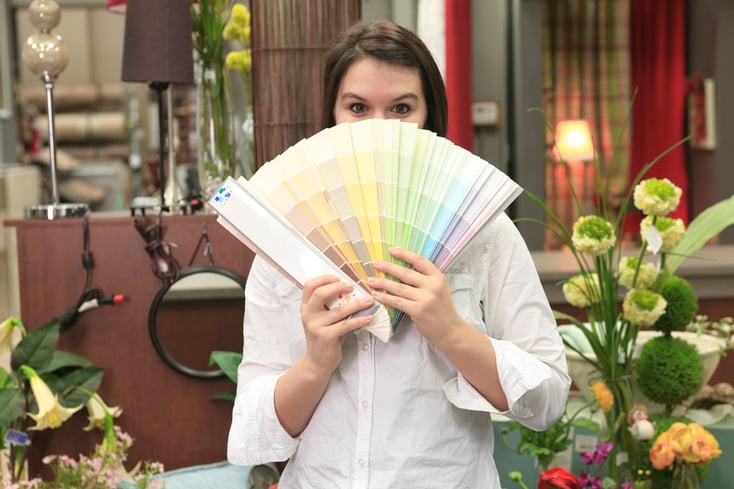 Boosting aesthetic appeal of your client's home is the best and easiest way to attract potential buyers. Home staging is an important part of enticing buyers – it's all about the first impression. There are a variety of staging options that are inexpensive and easy too. The beauty of home staging is that it does not have to cost a lot of money to achieve an amazing transformation.
Here are 5 top home staging tips for real estate agents:
De-personalize:
Ask your seller client to remove all of their family's photos, wall hangings, knick knacks and any other personal items. You want potential buyers to see themselves in the home. When there are pictures and very personal belongings of sellers, potential buyers might feel like they're invading someone else's space. This makes it hard to want to buy a house.
De-clutter:
Get your client to remove certain items and put them into storage or even move things from top shelves to keep the open and clean look throughout the home. When your client home is filled with furniture and clutter, it is hard to see how much space there is. Your client can streamline their house interiors by simplifying the furniture layout and by eliminating clutter on counters, shelves and throughout the house.
Clean all nooks and crannies:
Never let prospective buyers get the impression your seller's home is poorly cared for. Failing to clean up simple things, like dirt in the corners or messy dusty closets will make potential buyers wonder if there are deeper underlying issues with the house. Recommend your client doing a deep clean to make their home shine.
Paint in neutral tones:
Your seller client may love their bright yellow walls as they add color and cheeriness to the room, but prospective buyers may not. Recommend applying a fresh coat of paint throughout the house – it is an affordable way to improve your client house interior and attract more buyers. Make sure to update with neutral colors so that buyers can imagine themselves putting their own touches to the place. Real estate experts believe neutral paint colors inspire buyers to put in an offer – the desired outcome for you and your client.
Improve curb appeal:
A front entryway and porch are the first impression of the home. Get your client to sweep up and make sure there are no overhanging plants and that the house number is visible from the street. Ask your client to apply a fresh coat of paint to the entrance door with a color that gives their home some pop. Get them to buy a new mailbox to match, creating a new look that improves the curb appeal. Recommend sprucing up landscaping: planting colorful annuals, pulling weeds and adding path lights for the best first impression possible.
Pro tip: if you've bought a few items for home staging: towels, candles, mats and such, leave them as gifts for your clients when the house gets sold.
Follow these home staging steps and get the offer your clients can't refuse. Be their hero!
What is your best advice on DIY home staging? Share in the comments below.
---
Want to get memorable and original closing gift ideas?