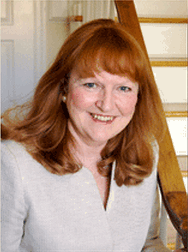 In today's Agent Insights post, Patricia Kennedy - a Real Estate Agent at Evers & Company Real Estate in Washington DC - shares her take whether it's worthwhile to hold on to real estate clients if they want out.
Here's Patricia:
Does it ever make sense to try to hold sellers to an agreement when they want out?
There are usually more than one of several factors that cause sellers to want out of a listing or buyer agency agreement:
The agent has been unsuccessful at finding a buyer.
The agent is not doing what he said he would do to market the home.
The home isn't getting showings.
The listing agreement was for an unusually long period of time - longer than the sellers want to wait to make a change.
The agent has made some mistake in their handling of the listing, and the sellers don't like the way the clean up operation got handled.
The agent has been generally incompetent or unethical, and the sellers want to start over.
You get the drift.