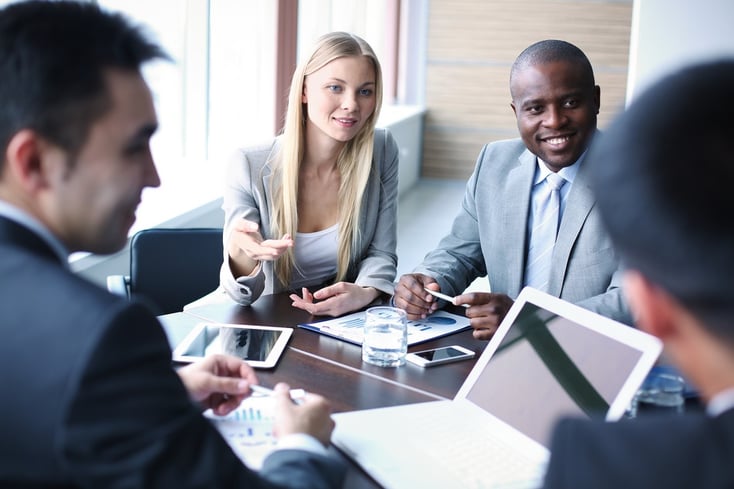 Negotiating is part of everyday life. In business effective negotiating is absolutely critical to your success as a real estate pro. Poor negotiation can cripple you by losing valuable real estate clients to other agents. While most negotiating strategies seem like common sense, it's not uncommon for people to get caught up in the emotion of the moment and ignore the foundations of negotiating.
Here are 7 steps to successful negotiations:
Understand your desired outcome and theirs.


Make a list beforehand of what you want from the negotiation and why. Preparing in advance will help you determine what would cause you to walk away and build your strategy within acceptable terms. Equally important is to understand what's important to the other side. You'll be able to frame your proposal as a solution to a problem they have, e.g. needing to sell their house within a very short window of time.


Always listen well to build trust and ask thoughtful questions that encourage the other party to explain their position. Questions help you collect valuable information. Additional information will help you tailor your presentation to show to your real estate clients you have necessary qualifications and you're a great fit for their needs.


Think about any potentially influential people you can bring into your negotiation. This can be as simple as sharing customer testimonials or any other form of social proof. Appealing to third parties can help to ease any anxiety your real estate clients may have about entering into an agreement with you – we're taking about buying and/or selling their house after all.



Stay calm and collected.


Keep your side of the discussion focused on results and resist the temptation to confuse yourself with the issue at hand or get personally involved, even if the negotiation at hand involves assigning value to you or your service. Remember what your goals are and adopt your strategy to that and not to the other person's behavior. You have to run the negotiation your way.



Stay flexible.


The best negotiators have prepared enough that they understand the "lay of the land". You are not limited to a single strategy but multiple maneuvers and tactics as the negotiation progresses. If the other party makes a demand, ask them to explain their reason for it. Suggest taking a few minutes to brainstorm additional solutions. Maintaining flexibility in your moves means you can come up with a solution that's not only good for you but also for the other party.



Always keep in reserve a winning card or two. A winning card is a fact or argument you can use when you get a sense that the other side is close to a deal but needs that final push. If your client is going to buy this week whether this seller is willing or not, that is a great deal closer: your client has a time constraint that she'll want to meet, and you can persuade the other party why meeting that time constraint is important and plays out in their favor.

Put things in writing.


When wrapping up a negotiation, make sure that everyone involved is clear about what all parties have agreed to do, including all the details and deadlines. You want to get the agreement in writing - even via a quick email. Make sure everyone has their own copy.
After a successful negotiation, don't rest on your laurels - continue honing your craft of negotiating.
What is your negotiating advice? Share in the comments below.
---
Need to work through an issue while negotiating?